Unique Halloween Skeleton Decorations
Halloween is sneaking up fast! We have already started posting a lot of great Halloween deals but we thought you might some neat decorations…we have never seen before!!!
Oriental Trading has just launched a huge line of Halloween decorations that really cool and unique. Just check out the Mermaid Skeleton above. At only $69.99 this is a guaranteed show stopper at your Halloween party!
You ever wonder what a mermaid skeleton would look like? No? Well, we did! Many have tried to emulate this beauty, but there is nothing like the original! Add this mermaid skeleton to a spooky Halloween scene! A great addition to your Halloween decorations, you can add it to your porch display and pose it in different settings or spook your Halloween party guests inside! It's large, so go all out with your setting — we're talking oceanic details here, people! Plastic. 14 1/2″ x 73″ Due to the production techniques, the aged-painting look may vary from piece to piece. Get it here!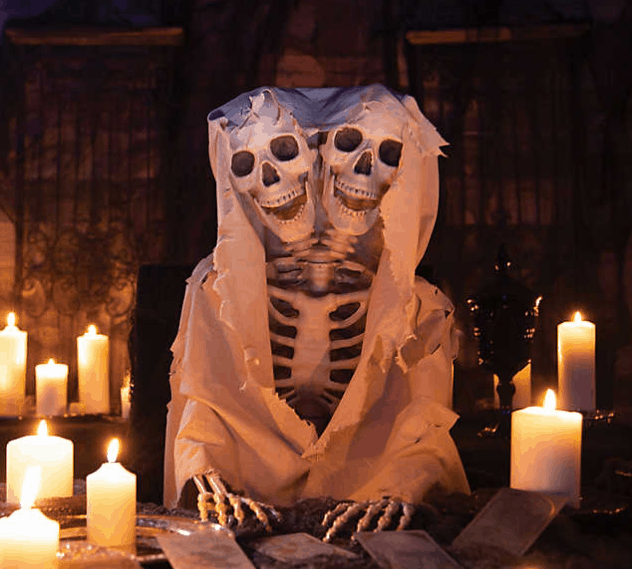 Also check out the Two-Headed Life-Size Posable Skeleton Halloween Decoration for only $49.99.  This two-headed skeleton Halloween decoration can be posed in various positions for the ultimate scare! Dress it up to make a scary decoration or pose it casually on a chair on your front porch to make your trick-or-treaters do a double take! indoors or out, your Halloween party guests and passersby are sure to get a kick out of it. Includes string so you can turn it into hanging décor.  Get It Here.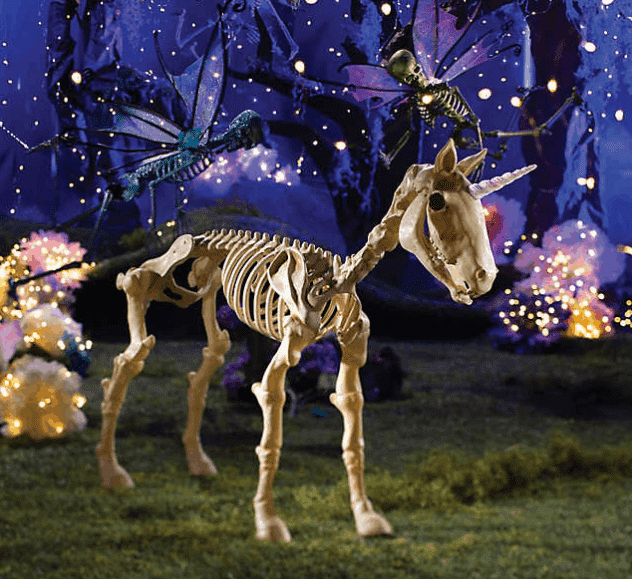 No party would be complete without a Unicorn Skeleton Halloween Decoration. Price at $69.99 this is sure fire winner with the unicorn lovers!
Macabre or magical? You decide! If you've always wondered what a unicorn skeleton looks like, now's your chance! A must-have for Halloween décor, this can be set to make a spooky statement on your porch, entryway or next to your fireplace. Or, gallop this boney buddy into your next celebration to get little ghouls and goblins in the mood to celebrate! Get it Here!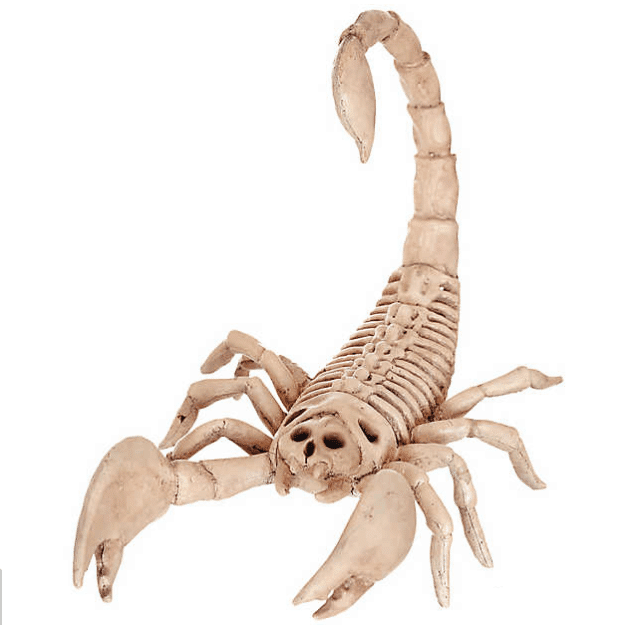 They also have these neat Scorpion Skeleton Halloween Decorations for only $6.19 each. Great to stick around the house to scare people!
Great arachnids, that is an amazing skeleton! This Scorpion skeleton features great detail made in heavy injection plastic and measures 9 inches long. This spooky skeleton of a gruesome creepy-crawly makes a great Halloween decoration. Display it in your home or haunted house, or add it to your witch's brew. It's also fun for playing practical jokes – put it in the fridge or bathroom when you have guests over! Get it Here!