Do This Fix To See Our Deals in Your Facebook Feed
Posted on: November 12, 2016
in
Catchall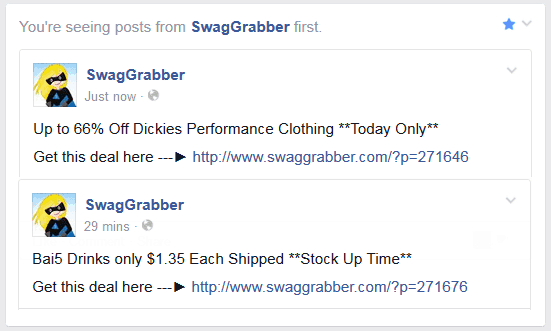 Missing SwagGrabber's Deals in your Facebook feed? Here's a quick fix!

Go to the SwagGrabber Facebook page and hover over the "Liked" button.  A little box will pop up. Select "See First". Select that and "All On". It should put our deals at the top of your feed. It will show you the last two and sometimes there is a link below to see all the deals. This is a GREAT option if you don't want to miss any deals we post!
Especially since Black Friday and holiday shopping are coming!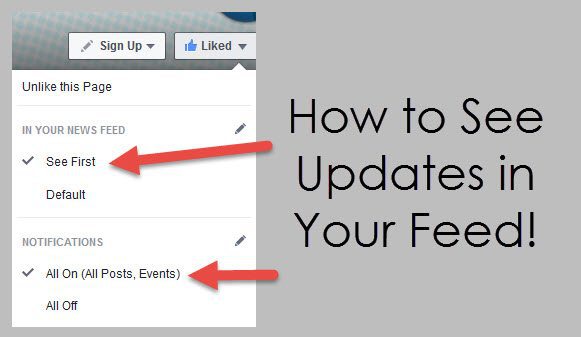 Remember though, Facebook has a mind of their own so they won't show you everything.  If you want to keep up to speed on all of the deals I post, make sure to visit SwagGrabber, follow on Twitter, Subscribe to our RSS Feed, or Subscribe to Daily Emails!
More Deals You Don't Want to Miss...