Submit a Coupon – Abbreviations – Newest Coupons – Buy Coupons – Instructions – Contact Me
Tips to Search: To search enter the name of the item you are looking for. If no items are returned try removing the "s" or adding one, or altering the search a little. Click the link under "Source" to find the coupon. If the Source is a magazine, the link will take you to where you can purchase the magazine, as the coupon is in the magazine. If you are new here, make sure to click on the "Abbreviations" above to learn them!
NOTE: if the database is only half page, click the "Change to Expanded View"[dsmcc_display_coupons]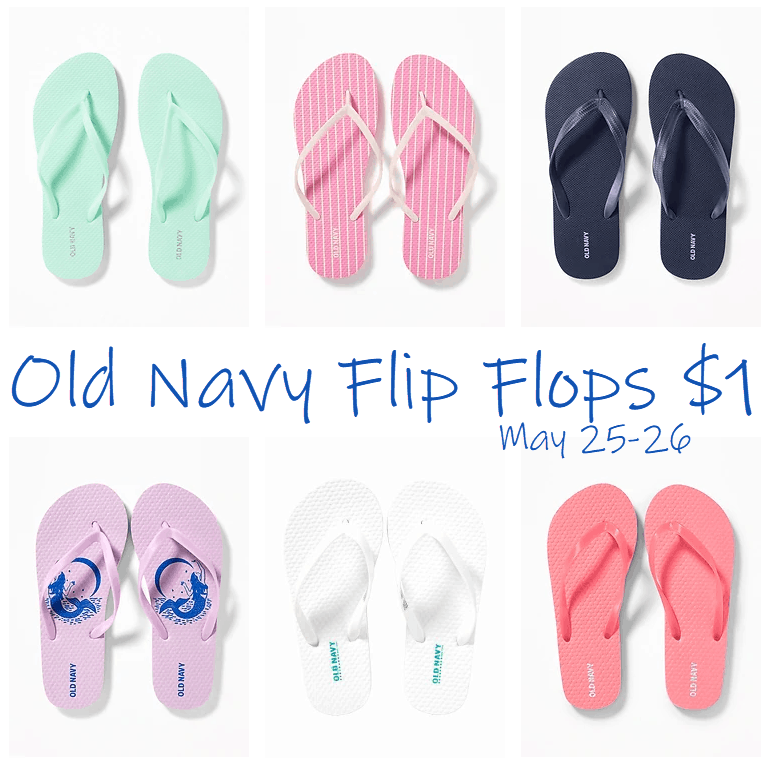 It's back!!! For two days only (May 25-26), Old Navy will be offering their classic flip flops for only $1.00 a pair to card holders. To shop online: GO HERE on 5/25 and add the ones you want to your...