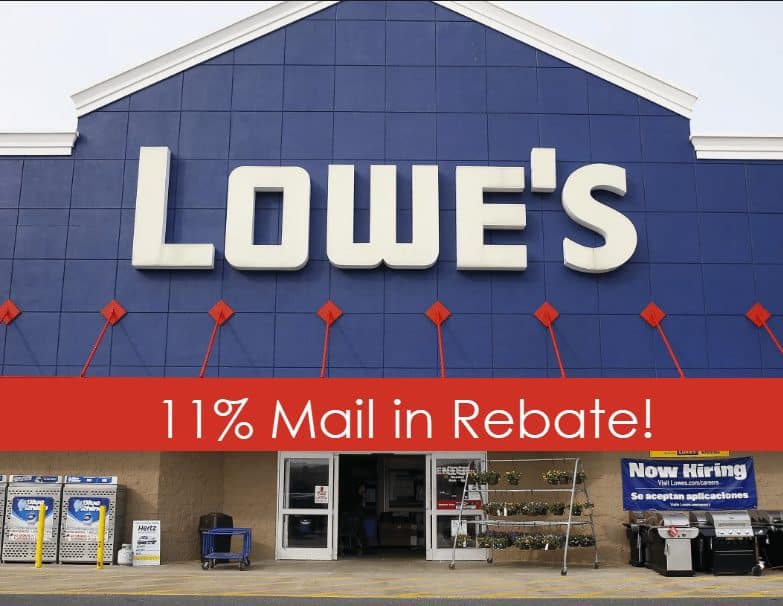 WOOHOO the awesome Lowe's Mail in Rebate is back!
Lowe's is offering a mail in rebate for 11% back on Almost ANY Lowe's purchase made between 05/12/19 and 05/18/19 . This can be used on TOP of all other sales and discounts (like the 10% Military Discount). I am hearing there may be a limit on this one so if you need a big purchase, I HIGHLY suggest you buy on day one and submit that day.
Valid at select stores only – list of stores is on the second page of the rebate. If your local one isn't on it – look for nearby stores. The rebate will be paid in the from of a Lowe's gift card.
We got lucky and this was available when we needed to replace our stove – saved us another $100 off deal. It took about a month for the gift card to show up but it did work!
The only exclusions I see are – any service/installation labor; major appliances; custom and in-stock cabinetry; Weber products; flooring; clearance; delivery; any custom/special order products; & gift cards.
I would most definitely print this Lowe's Mail in Rebate now. It could go away at any time!