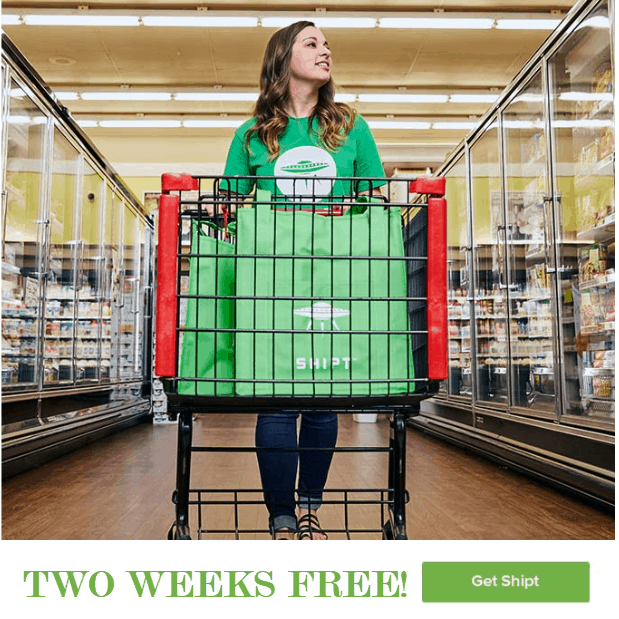 Shipt is a FREE Two Week Free Trial for a limited time. Purchase a year for $99 and get two weeks to try it FREE!
Shipt delivers groceries right to your home. They launched in Tallahassee a year ago and I am in heaven! Simply make your purchases on your phone or computer and they deliver them in as little as one hour. They cover the following stores:
ABC Fine Wine and Spirits
Central Market
Fry's
Harris Teeter
H-E-B
Kroger
Meijer
Publix
Western
They are starting to offer for Target stores too – if you are lucky enough to be in that service area you might be able to get $15 off your first $100 purchase too!
The cool part is, you can get all the discounts you can get in local stores. For example, BOGO items at Publix are BOGO on the app. Plus they have extra savings like Spend $20 on certain items, get $5 off your next purchase. I feel like I save a ton just because I don't impulse buy anything, just whats on my list!
To get this deal: GO HERE and click on "Get Started". Check out and you are set for a YEAR!!
Make sure to check out now, this offer could end at any time!