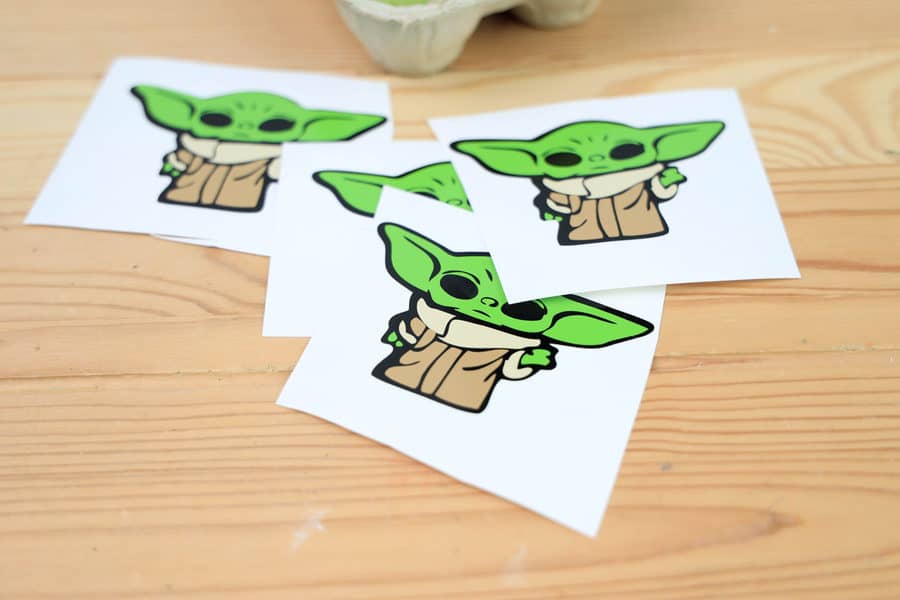 If you're looking to make your own Free Baby Yoda Cricut SVG, you've come to the right place! In this article, we'll show you how to create your own cut file using Cricut Design Space.
What You Need to Make Grogu /Baby Yoda Sticker Using a Cricut:
How To Make Grogu /Baby Yoda Sticker Using a Cricut:
Upload THIS SVG file to Cricut design space. Using the eye icon next to each color turn off all colors but black. You can now duplicate the black if you want several stickers. Send it to the machine to cut on vinyl setting on the dial.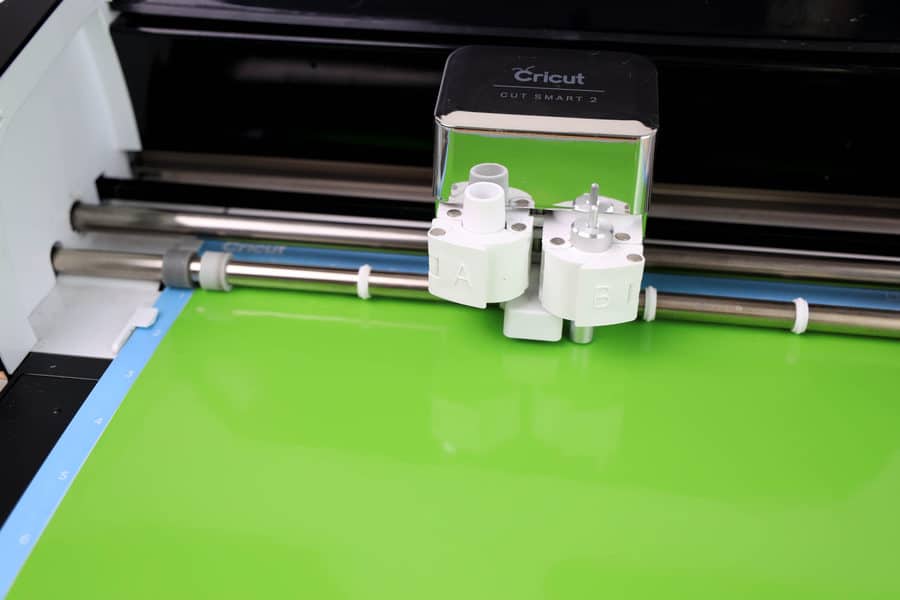 Place black vinyl on the blue cutting machine and cut. You will repeat this step for every color of each item on the SVG.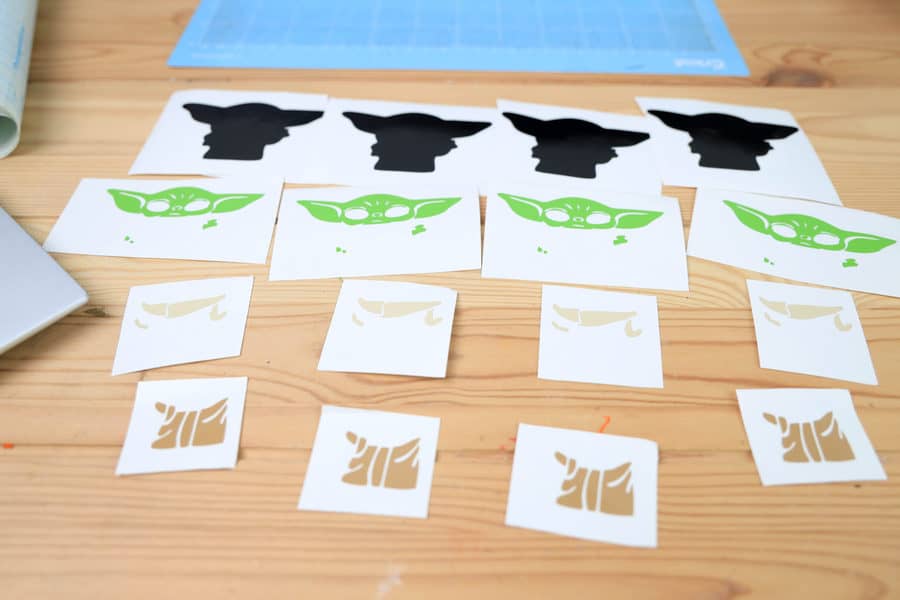 Now you will use transfer tape to place over the first piece which is Grogu's green head. Take the transfer tape and place it on top. Scrape well with scraper tool or credit card if you don't have the scraper tool.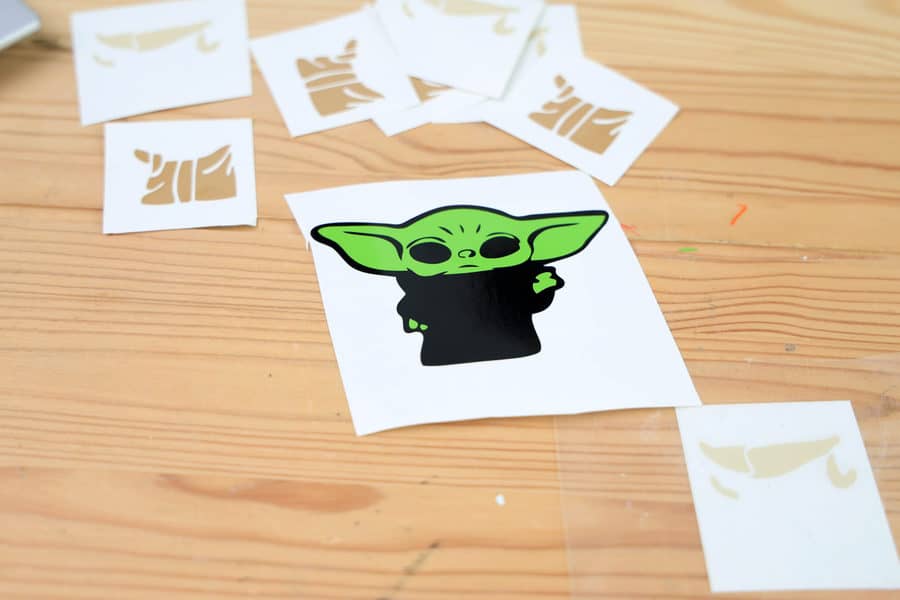 Peel back the transfer tape making sure the design sticker to the tape. Align it over the black in the area the green head is suppose to be, place down and press well. Peel back the transfer tape carefully making sure the design sticks.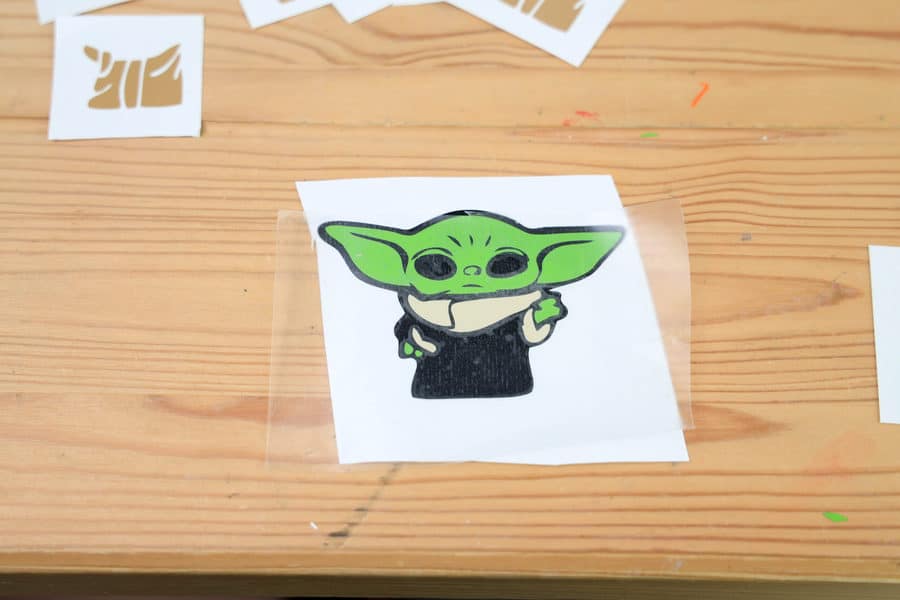 Repeat this step for each color. I worked my from top to bottom on this sticker.

Once complete I peeled the sticker from the backing and Voila and Grogu sticker!
Use this on our cute Baby Yoda Easter Basket!