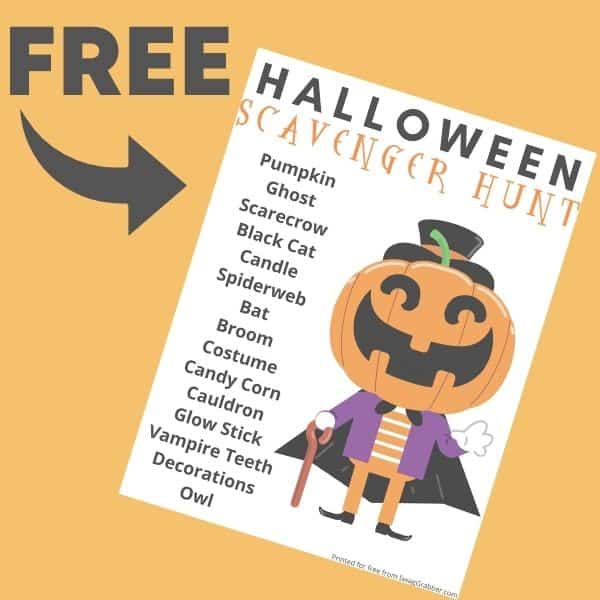 FREE Printable Halloween Scavenger Hunt for Kids
Looking for a fun Halloween activity to try this year? Here is a free printable Halloween scavenger hunt you can use with the kids!
This printable pack contains 15 items – all themed around a spooky Halloween party. There are also some challenges that require you to look at things in your house (or if it's too dark out, you could do this during the day). This printable scavenger hunt is a great activity for kids!
Download Halloween Scavenger Hunt Printable Pack Now!
All free printables are available in PDF format and can be printed as many times as you wish. Download them, use them as references or free educational tools and share with friends who have kids of similar ages.
Find more free printables on our HUGE Free Printables page. Find printable cards, printable checklists, and more!