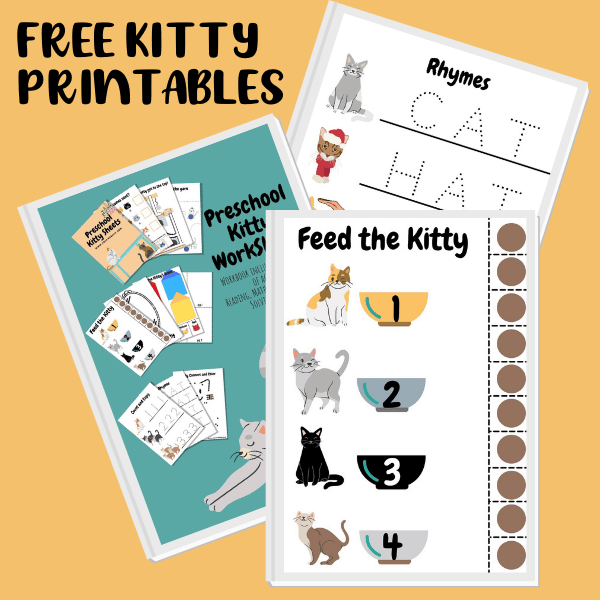 Free Printable Preschool Kitty Worksheet
Got a preschooler that likes cats? This is a great kit to get them doing math and matching!
The free printable preschool kitty worksheet kit includes free printable games, free printable coloring pages for preschool and kindergarten students, and free printable math worksheets.
All free printables are available in PDF format and can be printed as many times as you wish. Download them, use them as references or free educational tools and share with friends who have kids of similar ages.
Find more free printables on our HUGE Free Printables page. Find printable cards, printable checklists, and more!