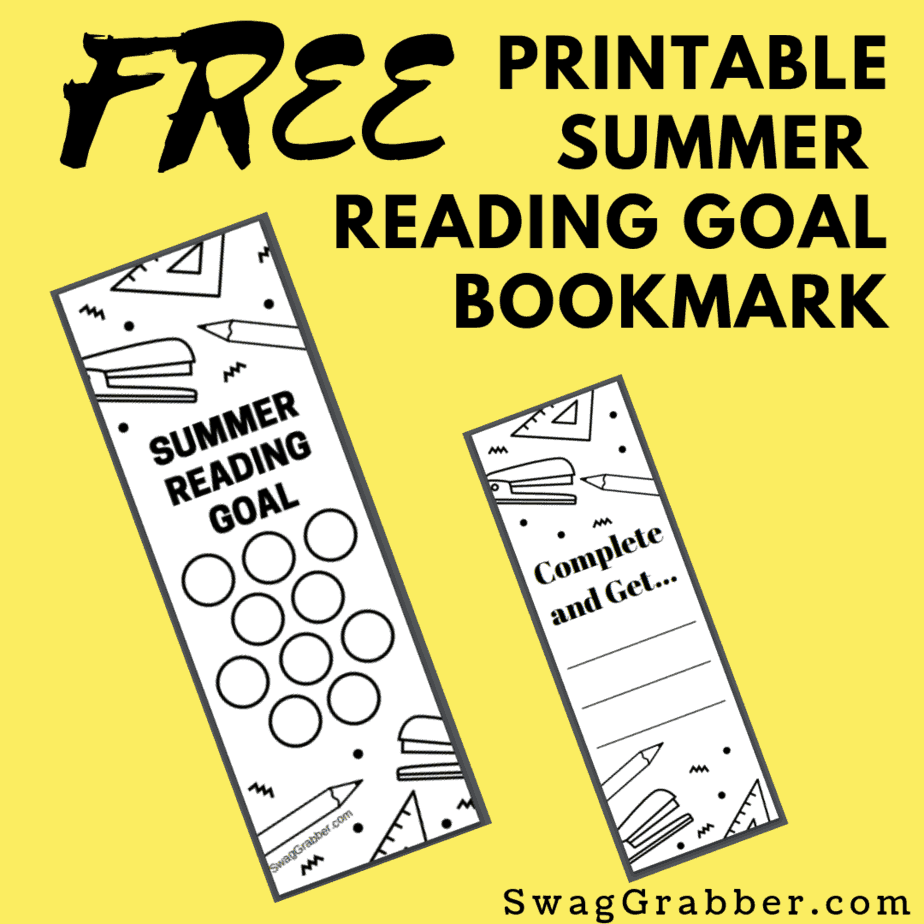 Want to encourage your kiddos to read this summer? Print out this Summer Reading Goal Bookmark and challenge them to read 10 books this summer. Have them choose a prize and write in on the back to remind them there is a goal!
Have them mark a circle for each book and then they can exchange it for the prize they choose!
You can either print just the front for tracking or print both sides with the prize on the back and laminate it!