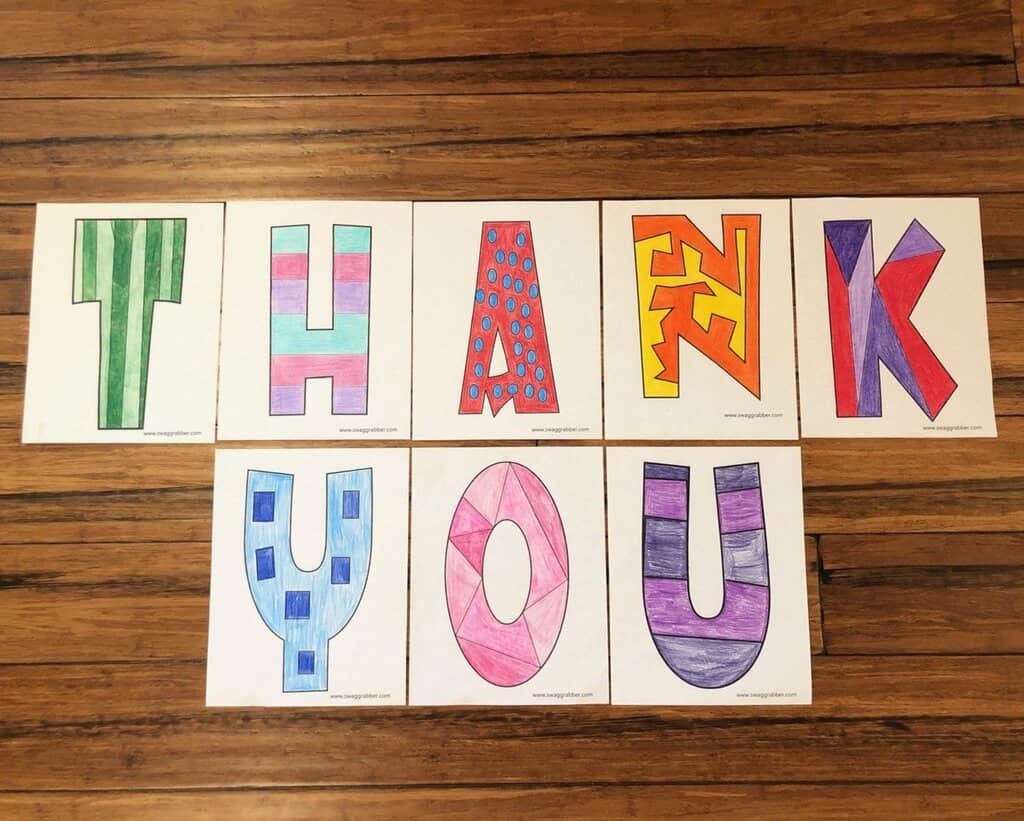 Have you seen our HUGE Printable Letters That Kids Can Color?
These are fun to color letters can be used to make any banner – Happy Birthday, Happy Mother's Day, Thank You, Congratulations or any other combination. The cool part is, they are coloring pages so the kids can get involved with decorating!
Simply choose what you want to say and then print out the letters. Color the letters and string them together to be an awesome banner. Hang out a window, on the side of the house or anywhere that those that serve can see…even social media!
Simply GO HERE and print out the letters you need!