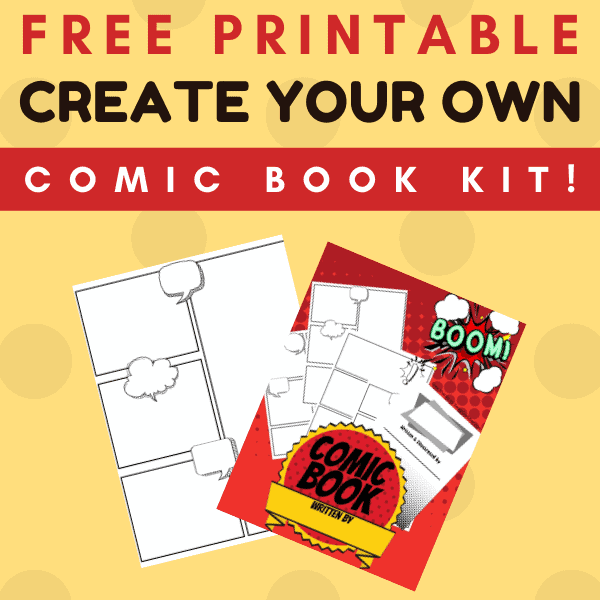 FREE Printable Create Your Own Comic Book Kit
Printable comic books are the perfect medium for children of all ages to create their own multi-panel stories. They provide an easy way to tell a story and play with ideas, or just have fun creating comics with friends.
Making your child's own comic book is easy. Simply click the link below and you will be taken to our free 'Printable Create Your Own Comic Book Kit' where the rest is simple… Just print and start drawing!
Here are some of the fun pages that are included:
You're children will have hours of fun – we hope they provide inspiration for lots of cool new comics…and make sure you let us know how they do!
Please note: To print all pages, ensure that your printer settings are set to "Fit" or "Shrink to Fit" page . This can usually be found in your printer settings under "Page Handling" or similar.
Download Create Your Own Comic Book Kit Now!
All free printables are available in PDF format and can be printed as many times as you wish. Download them, use them as references or free educational tools and share with friends who have kids of similar ages.
Find more free printables on our HUGE Free Printables page. Find printable cards, printable checklists, and more!