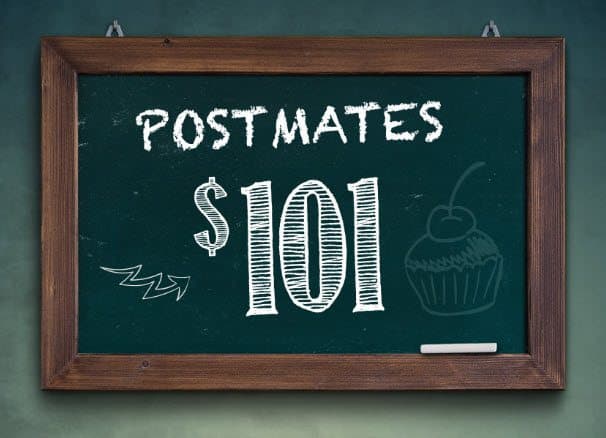 Postmates is offering ALL new users a FREE $10 Delivery Credit. Normally they charge $4.99 per delivery and this credit will go towards that. That is a TON of free deliveries from your favorite places like Starbucks, Lowe's, Krispy Kreme, and local restaurants!
INSTRUCTIONS: GO HERE and click on "LOG IN" at the top and select "Sign Up". You can use an email or use Facebook. Once your account is created, click on "Account Settings" and enter promo code tv3kb in the box to get your free $100 credit. The credit will show up in your inbox in about 24 hours. You will only have six days to use it so order away!
This isn't available in every city yet BUT that doesn't mean you can't go ahead and get the credit now. They are expanding fast and this credit doesn't appear to expire!