Free 14 Day Trial to Ancestry.com
If you are curious about your family history, then hurry over to get a FREE 14 day Trial to Ancestry.com!
This free trial will allow you to start building your own family tree online for up to 14 days before committing to a subscription service. Furthermore, users can also access historical records through Ancestry.com including census data and immigration records which is great for genealogists looking into their heritage!
How does Ancestry.com Work?
I've used Ancestry.com to research my family history and it's been extremely helpful! The site has a great, easy to use interface with all kinds of features for digging up information on your ancestry.
One thing that makes Ancestry different from other genealogy sites is its huge collection of historical records including census data, immigration lists, birth certificates and death certificates which are invaluable resources for tracking down ancestors no matter how far back you want to go! These documents make it easy to look into our heritage through Census Records.
It's definitely worth checking out if you're interested in learning more about your roots!
How Long is a Free Trial on Ancestry.com?
Two Weeks
Currently they are offering a two week trial, you'll have access to everything that comes with a paid membership.
Sign up here!
How Much Does Ancestry.com Cost After the Free Trial?
Ancestry costs $16.50 per month after the trial period ends which represents good value for money when compared to other similar sites such as 23andme where it costs upwards of ten times that price!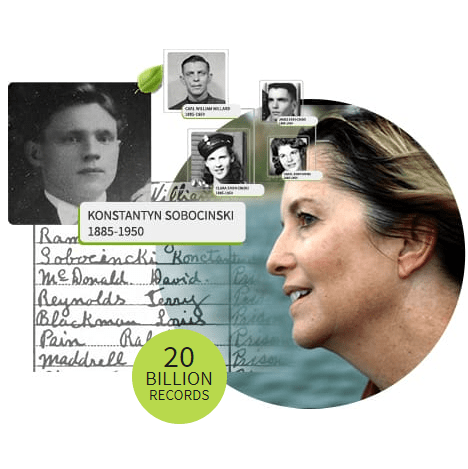 Are There a Free Alternatives to Ancestry.com?
There are a few websites where you can research your genealogy for free. They aren't as user friendly as Ancestry but they are FREE!
Can you Cancel Ancestry After the Free Trial?
To avoid being charged, cancel your free trial at least 2 days before the end of your free trial. Click your name or username in the top-right corner of Ancestry and select Account Settings. In the Membership section, click Cancel membership and follow the directions to cancel.