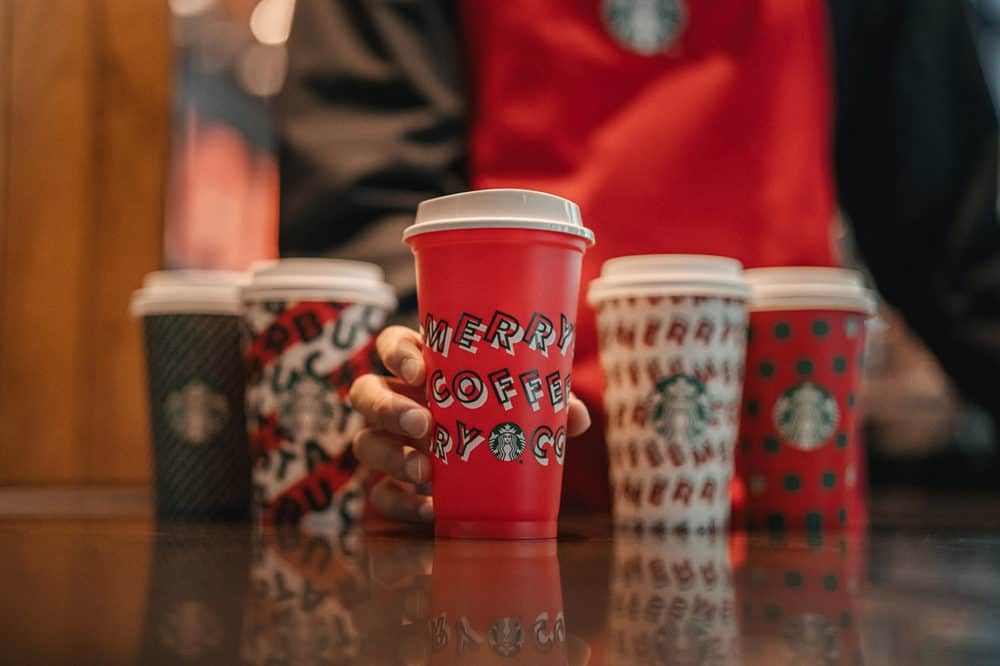 Red Reusable Cup for FREE
To celebrate the start of the season, Starbucks is giving customers who order a holiday beverage at participating Starbucks stores in the United States and Canada on Nov. 7 a free limited-edition reusable red cup, while supplies last. The 2019 reusable red cup design is a riff on this year's holiday theme, with the words "Merry Coffee" dancing on an iconic holiday red background.
Customers who bring their 2019 reusable red cup to a participating Starbucks store in the U.S. or Canada after 2 p.m. starting Nov. 7 will get 50 cents off their handcrafted grande (16-ounce) holiday beverage through Jan. 6.