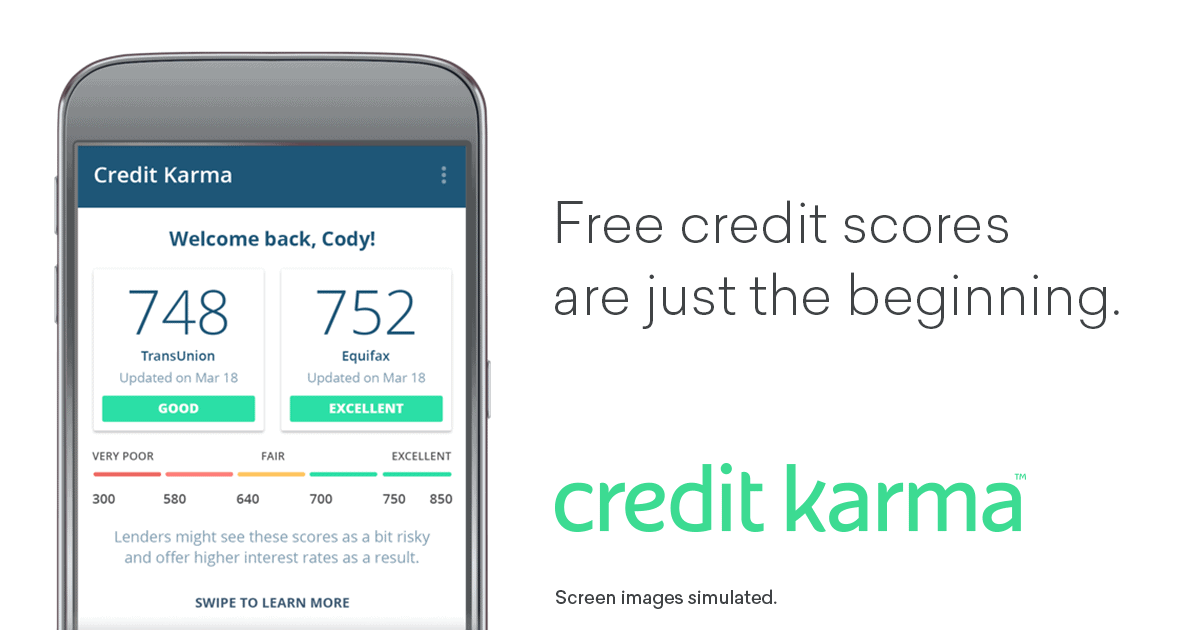 I found this program about five years ago and I LOVE it!
Credit Karma offers free online credit scores and even shows you ways to improve your credit. Whether you have perfect credit or need to improve, this is a great FREE program to monitor your credit and watch for issues.
This is all absolutely free – no credit card required!
Credit Karma is not like the other programs I have seen where they want you to sign up for trial memberships to get your score, this is completely free.
NOTE: They have offers on the site to help you save money (insurance, credit cards, etc) and that is how they make their money but you are under no obligation to do any of them.