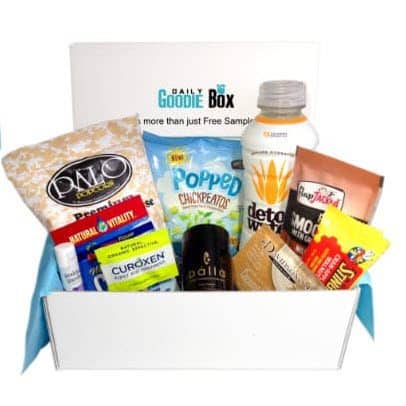 Free Samples & Free Full Size Products
Love Free Samples & Free Full Size Products? Sign up to receive a Daily Goodie Box and get free samples and full size products delivered right to your home for FREE. Here's the best part, even shipping is free AND NO CREDIT CARD REQUIRED to sign up!
All they want is your opinion the products so the more you interact the more products you will get!
Simply log in to your account and check daily to see if you've been sent a Goodie Box. Once you've received a box, review the products and let them know what you think. Each day the products and samples are different, so you'll need to make sure to log in to check. As a bonus, Goodie Boxes will more likely be given to those who interact on their Facebook page.