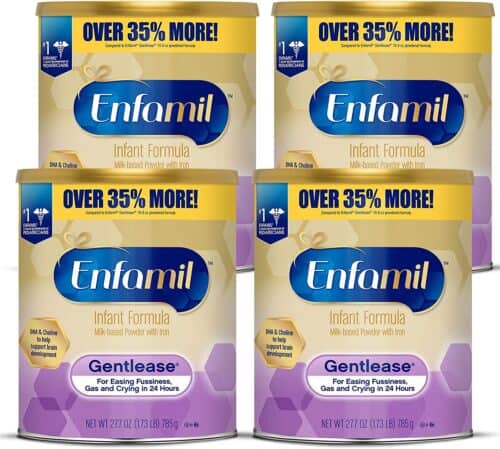 If you purchased Enfamil formula between January 1, 2017 through June 23, 2022 you might be eligible for a payment in the latest Enfamil Class Action Settlement. You can get up to $3 per canister that you purchased.
No proof of purchase required!
Mead Johnson & Company agreed to pay $8.4 million to resolve claims it inflated the number of bottles its Enfamil formula products could make. According to a class action lawsuit, Enfamil formula products are deceptively marketed as able to make more servings than is realistic. For example, a 35.2-ounce container of Enfamil NeuroPro allegedly promises to make 63 servings of 4 fluid ounces.
In reality, each of the products make 8.9% to 10.2% fewer servings than promised by the product packaging, according to independent expert testing. As a result, consumers allegedly overpaid for Enfamil products believing they would get more servings of formula than they did.
Consumers say they wouldn't have purchased the products or paid as much if they knew how many servings were actually made per container. Hence the lawsuit.
The products included are…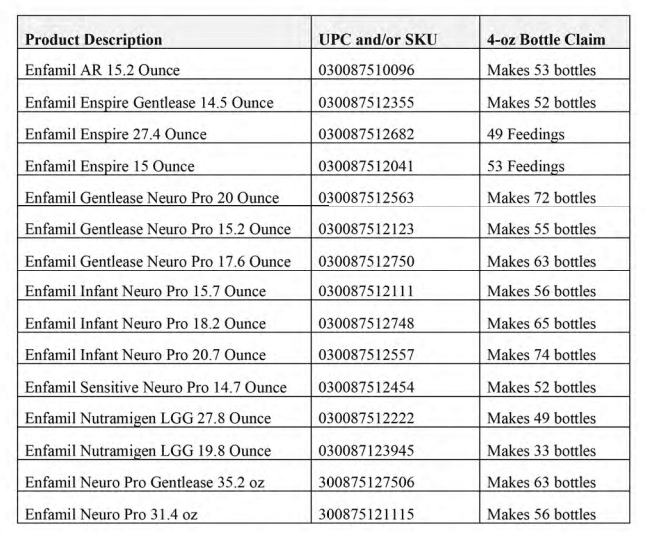 Simply register to be included and check your email to file the claim.