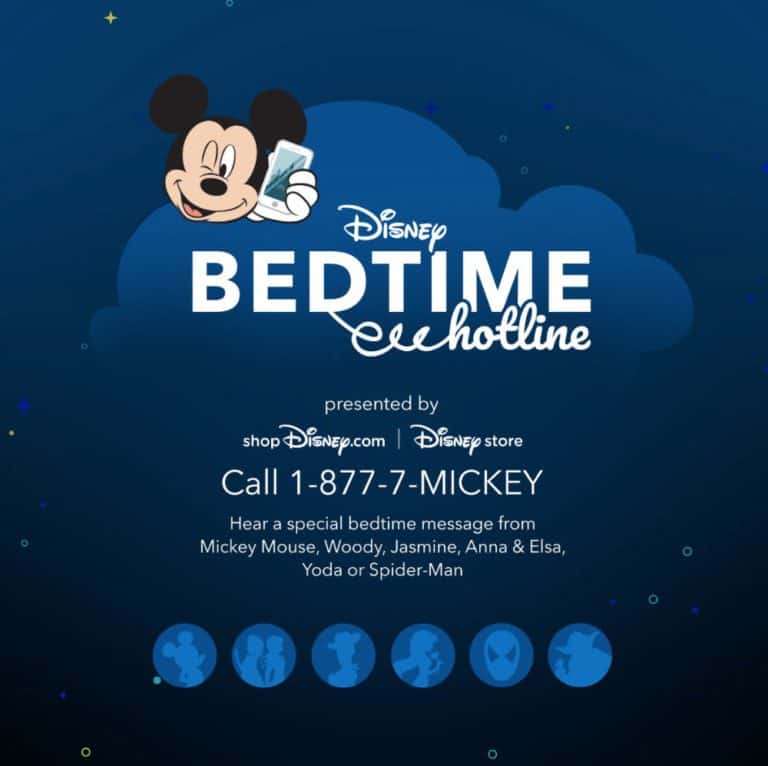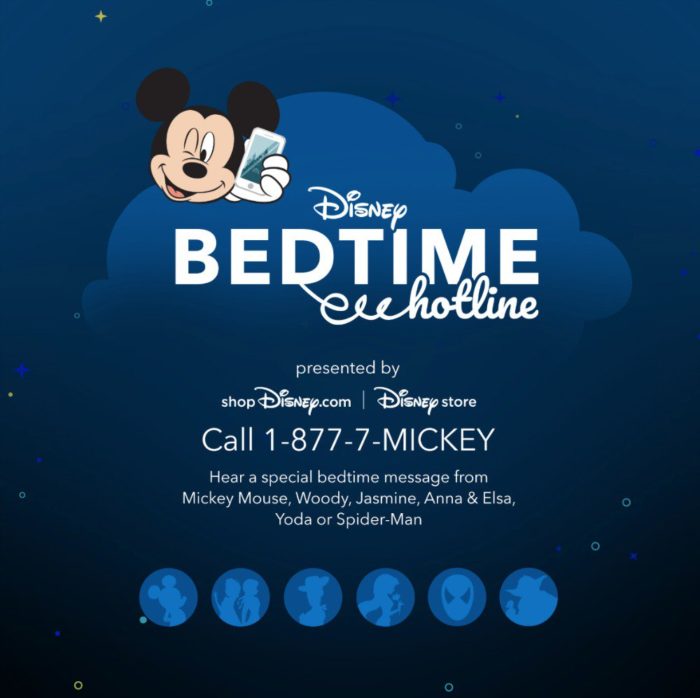 From now until Sept. 30, your child can call up the "Disney Bedtime Hotline" and hear a special goodnight message from seven beloved Disney characters: Mickey Mouse, Woody, Jasmine, Anna and Elsa, Yoda and Spider-man.
Just call the toll-free number, 1-877-7-MICKEY. Callers can also opt-in for a one-time text.
This is the second year in the row that Disney has launched the hotline. Disney has not announced any plans to extend the service beyond this month .
The company hopes the hotline will "give kids something to look forward to at bedtime – and give parents a break."