Firehouse Subs: Donate Water, Get a FREE Medium Sub on 8/4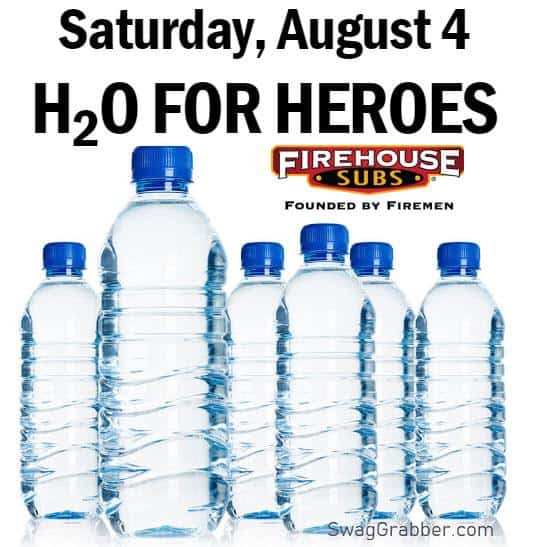 Firehouse Subs invites guests to join its effort to hydrate local heroes and communities with the seventh annual H2O for Heroes bottled water collection drive.
On Saturday, Aug. 4, Firehouse Subs restaurants will provide one medium sub to each guest who donates an unopened, 24-pack of bottled water, benefiting local fire and police departments, emergency victims, senior and community centers, and more.
More Deals You Might Like...