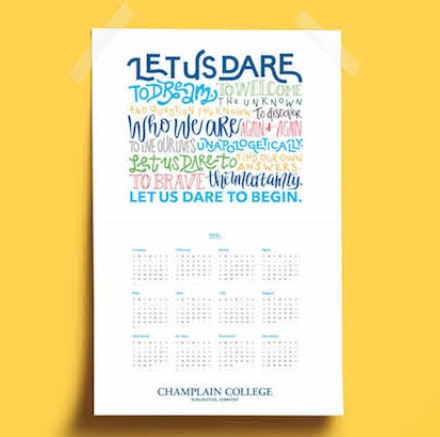 Head over to request a Free 2021 Champlain College Calendar Poster!
Details: Ready for 2021? We sure are! Sign up here, and we'll send you our excellent 2021 calendar poster. The 2021 calendar art was created by one of our recent Visual Communication Design graduates. It's yours for the asking, but you have to fill out this form! Offer available while supplies last. Hurry and order your free 2021 calendar poster today.
Hope the rest of 2020 treats you well, and that 2021 rocks!