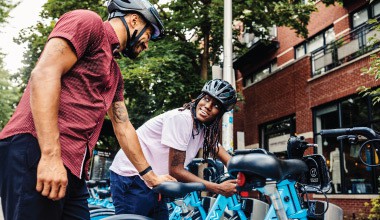 For a limited time, you can get Free 30-Day Bike Passes in NYC, Chicago, and Boston if you are a Healthcare Worker.
If you're in Health care, public transportation, or work as a first responder follow that link to get more info about getting a Free 30-day Citi Bike membership through your employer.
Critical Healthcare workers can sign up through their employer to get a Free 30-day Divvy Bike membership in Chicago.
The City of Boston and its municipal partners of Brookline, Cambridge, Everett, and Somerville are offering all hospital staff a free 30-day Bluebike pass. Use the emails on that page to get it.