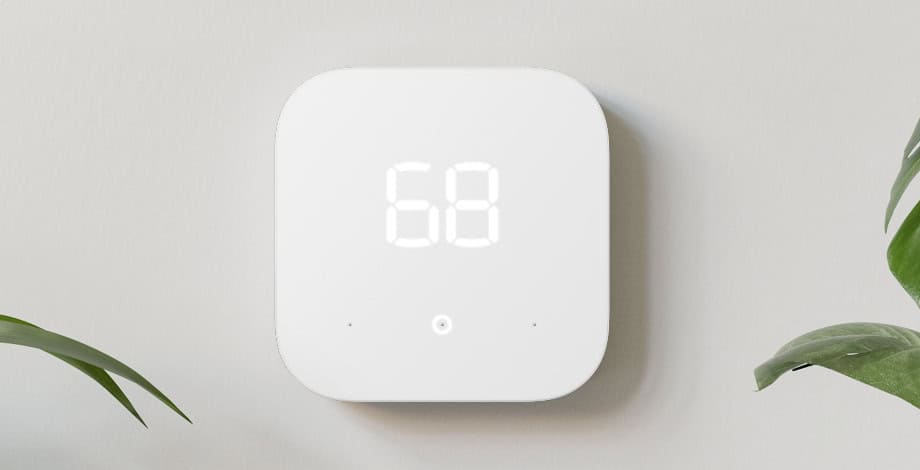 Want a free smart thermostat for your home?
For a limited time, Amazon is offering the opportunity to receive a free Amazon Smart Thermostat. In order to qualify for this deal, you'll have to live in an area with a valid participating energy provider.
Here's how you can check if you can get this deal:
ENTER YOUR ZIP CODE to find energy providers located in your area that are eligible for this rebate.
If your's is included, head to THIS PAGE to purchase an Amazon Smart Thermostat.
Then head back to THIS PAGE and follow the instructions given for redeeming your rebate.
Not all zip codes are eligible.
Q. Why don't I have rebates available in my area?
A. At this moment, energy providers in your area don't offer rebates for the Amazon Smart Thermostat. Contact your energy provider for more information and keep coming back here to check for updates.
Q. How do I claim a rebate?
A. After purchasing Amazon Smart Thermostat, find the rebate for your energy provider on this page by searching by ZIP code. Click 'see details' on one of the rebate offers above, follow the provided instructions to confirm your eligibility and click on the link to your provider to apply for your rebate.
Q. I submitted my rebate. Where can I check on the status?
A. These programs are run through your local energy provider. Please contact your energy provider for more information on rebate status.