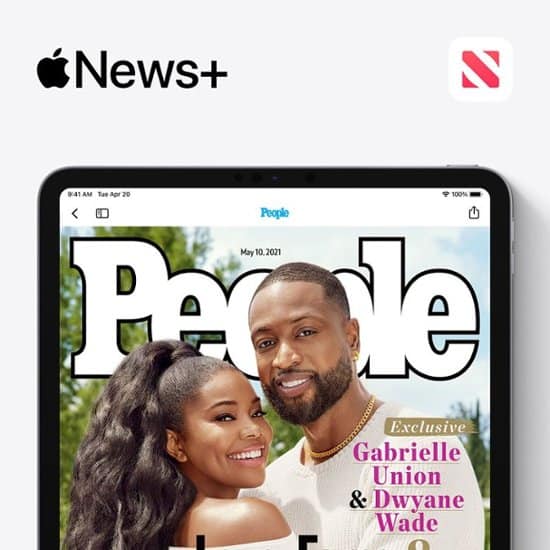 Best Buy is offering Free Apple News+ for up to 6 months for new or returning subscribers. Apple News+ is your own personal newsstand, with full access to hundreds of magazines and leading newspapers. Find it on the Apple News app.
Apple News+ Features:
Hundreds of magazines and leading newspapers
Cover-to-cover magazines
Online and offline reading across your devices
Share with your family
The best news sources, all in one place
Top stories handpicked by our editors
Personalized recommendations
Breaking news notifications
Private and secure reading
New and returning Apple News+ subscribers only. New subscribers will receive 6 months and returning 5 months.
Subscription renews for $9.99/month after the promotion ends until cancelled. If subscription is cancelled at least 24 hours before the promotional trial period ends, payment method will not be charged.