FREE Avengers Build & Grow Clinic at Lowe's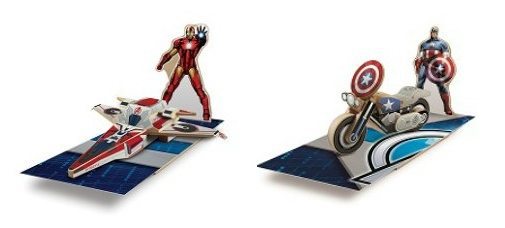 The Avengers are coming to Lowe's! Lowe's Build & Grow is having a "Marvel's Avengers Assemble" Summer series. These workshops are free to the public and occur every other Saturday at 10am.
June 13th: Avenjet (Iron Man)
June 27th Motorcycle (Capt America)
July 11th: Skycycle (Black Widow)
July 25th: Quinjet (Hawkeye)
August 8th: Tank (Hulk)
August 22nd: Chariot (Thor)
The Build & Grow projects are free "How To Clinics" designed for children ages 5-12. We have done these for years and they are a lot of fun! Make sure to register now to ensure your kiddo will receive a free kit.
More Deals You Don't Want to Miss...