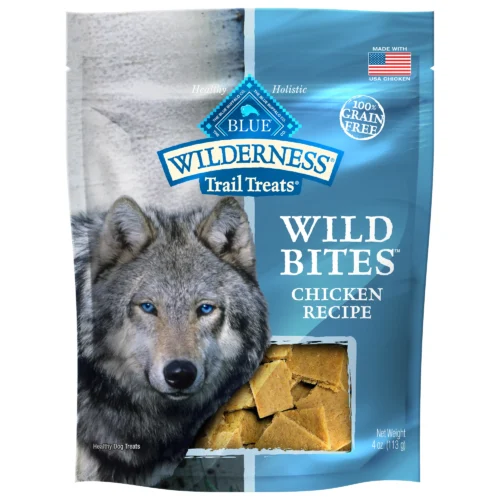 Got dogs? If so head over to get some Free Blue Buffalo Dog Treats!
Blue Wilderness Treats are blended with some of nature's most nutritious ingredients. They're packed with protein and have more than enough taste to satisfy the wolf spirit in your canine carnivore. Made with the finest natural ingredients, Wilderness Wild Bites are a wholesome treat that will help support your dog's strength, health and vitality.
Here's how to get Free Blue Buffalo Dog Treats:
GO HERE and enter your phone number.
They will text you a link to download their app
Register for a free account – Enter code CDAVIEBFFB when signing up
Check your email for the code they send
You will get 700 points for registering and another 200 points for the code
Redeem those for a Free bag of Blue Buffalo Dog Treats
Note it may take a few minutes for the email to show up and the points to show up in your account.
Even if you don't have dogs, you can get this to donate to a shelter or someone who could use them!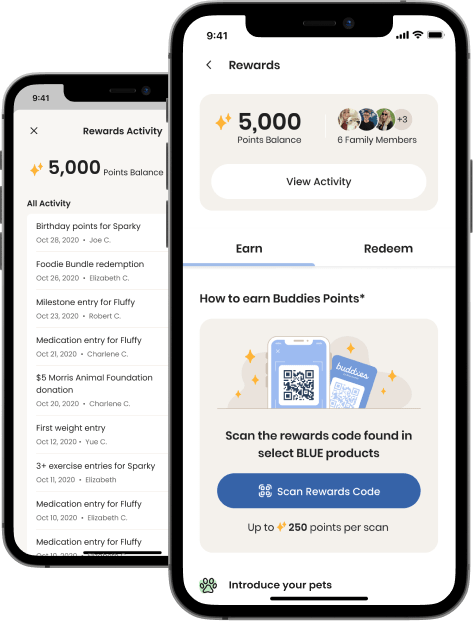 Why should you join Blue Buffalo Buddies?
When you join Buddies, you earn points for doing what you already do — caring for your pets. You can redeem your points for exclusive rewards, like BLUE foods, treats, and toys!
Also get access to Exclusive BLUE Bundles. The perfect pairing of Blue Buffalo food, treats, and accessories, curated for the important moments and stages in your buddy's life.
How do I earn points with Blue Buddies?
You can earn points by:
Engaging with the Buddies app by adding your pets' diet and wellness information, as well as entries to your pets' timeline about their exercise routine, vaccinations, medications, and everyday activities.
Purchasing BLUE Bundles — just tap Shop at the bottom of your phone screen in the app.
Purchasing and scanning qualifying Blue Buffalo products.
Learn more about how to earn points here.