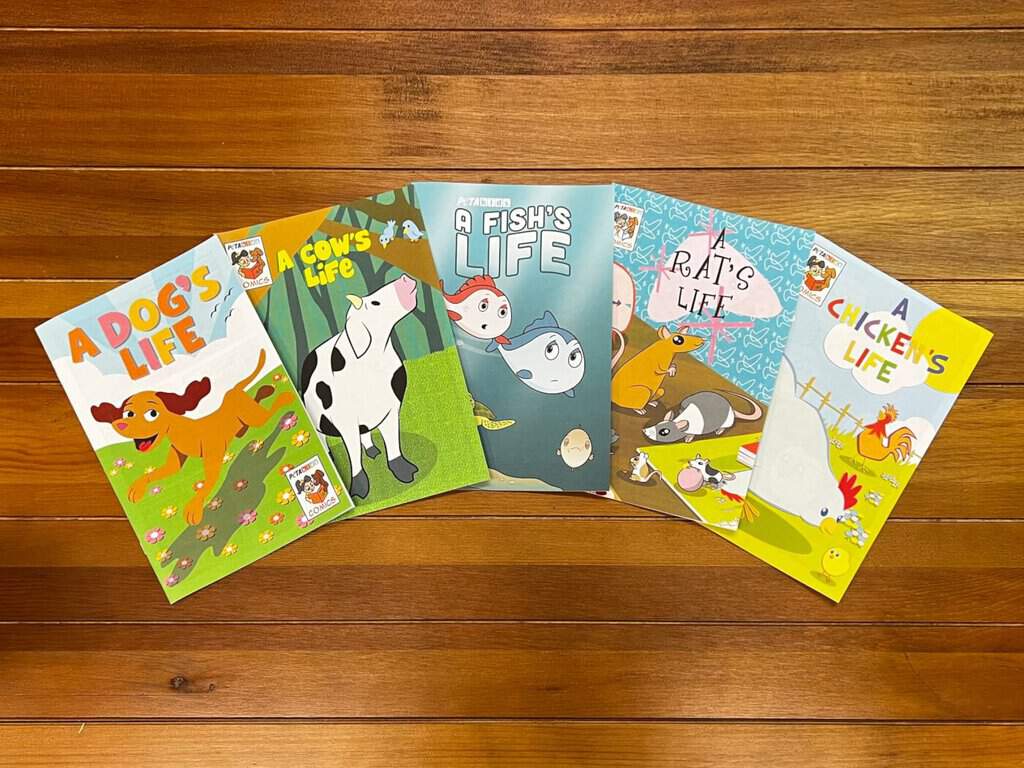 Order yourself or your kids some FREE PETA comic books!
You can get: A Dog's Life, A Cow's Life, A Fish's Life, A Rat's Life, and A Chicken's Life. After you've read them, share them with a friend or family member!
To get this awesome freebie, copy and past the link below into your browser.
https://www.petakids.com/comics/peta-kids-comic-books/

Get more FREEbies from Peta for Kids!