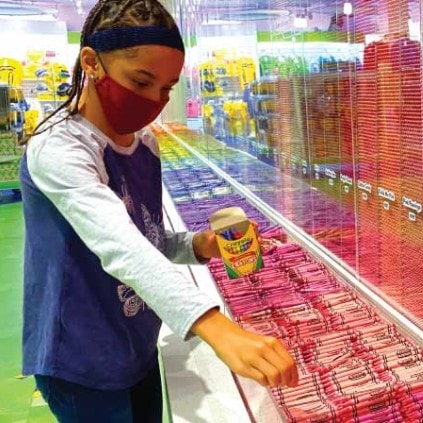 Register now and download a voucher valid for your FREE 32-Count Box Of Crayola Crayons at select Crayola Experience locations!
Choose a pickup time that's best for you! You MUST register and download a voucher for one of the available dates and times to pick up your FREE crayon box and pick out 32 crayons of your choice at a specific Crayola Experience location. Valid ONLY in PA, MN, FL, TX or AZ.
GO HERE and scroll down the page and click on the "Register now for your FREE box of crayons" button to get yours. Once you're in the store, you'll receive a free box in which you can hand-pick your own choice of 32 crayons from their 40 x 8 ft. "Pick Your Pack" wall. This freebie is valid through August 18th.
Time slots begin on March 31, 2021. Offer ends depending on location. Sign up is on a first-come, first-serve basis so don't wait!