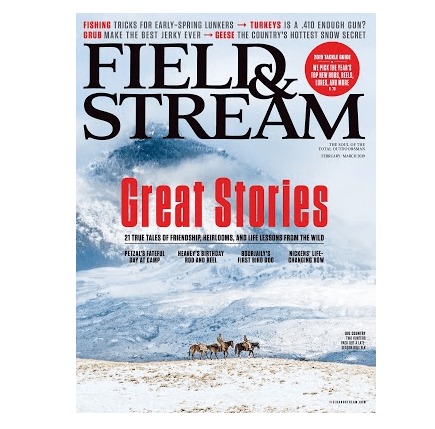 Request your FREE One Year Subscription to Field & Stream. No strings attached. You'll never receive a bill.
Just follow the quick instructions and take a survey to snag your FREE Subscription! Make sure to select "No Thanks" to any of the offers (if any). You won't ever receive a bill.
Field & Stream is America's number one sportsman's magazine focusing on hunting and fishing.