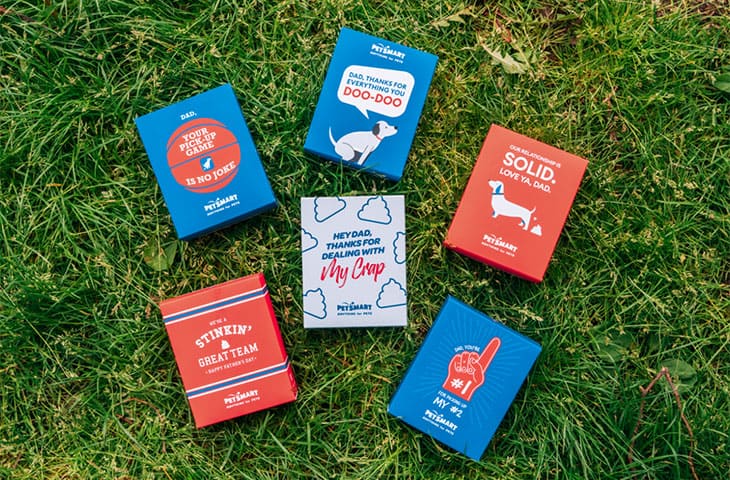 On Thursday head to your local PetSmart store for a FREE Limited-edition Father's Day Poop Bag Card!
Details:
We know you'll do anything for your pet, so this Father's Day, we want to help your pet doo-doo something special for you. Our Father's Day Poop Bag Cards are printed with loving messages from your dog, so the next time you pick up your pup's poo, it's kinda like they're saying thank you.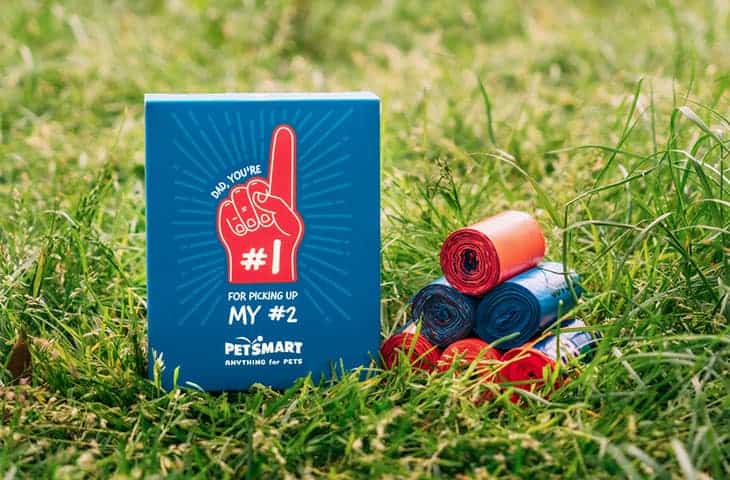 Choose the box design you like best and order one for yourself, or that special dog dad in your life. Each box of poop bag cards includes a variety of all six messages pictured here and 90 bags total.