FREE Moo Business Card Sample Pack + Free $15 Credit + Free Shipping **HOT**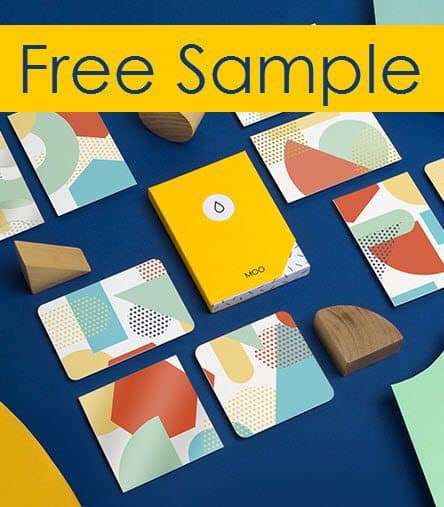 It's back! Moo is offering a Free Business Card Sample Pack right now and even shipping is FREE! These are great for kids to play with or for craft projects!
AND you will receive a free $15 credit for signing up AND free shipping if you sign up for emails. Pretty sweet deal if you need to order cards or other items soon!
To get this freebie: GO HERE and sign up for a free account – they will give you a code for $15 credit (copy it if you want it!!!). Then search at the top "sample". The first listing is the offer. Click on it and add it to your cart and head to checkout. Shipping is free too on the sample pack!

More Deals You Don't Want to Miss...