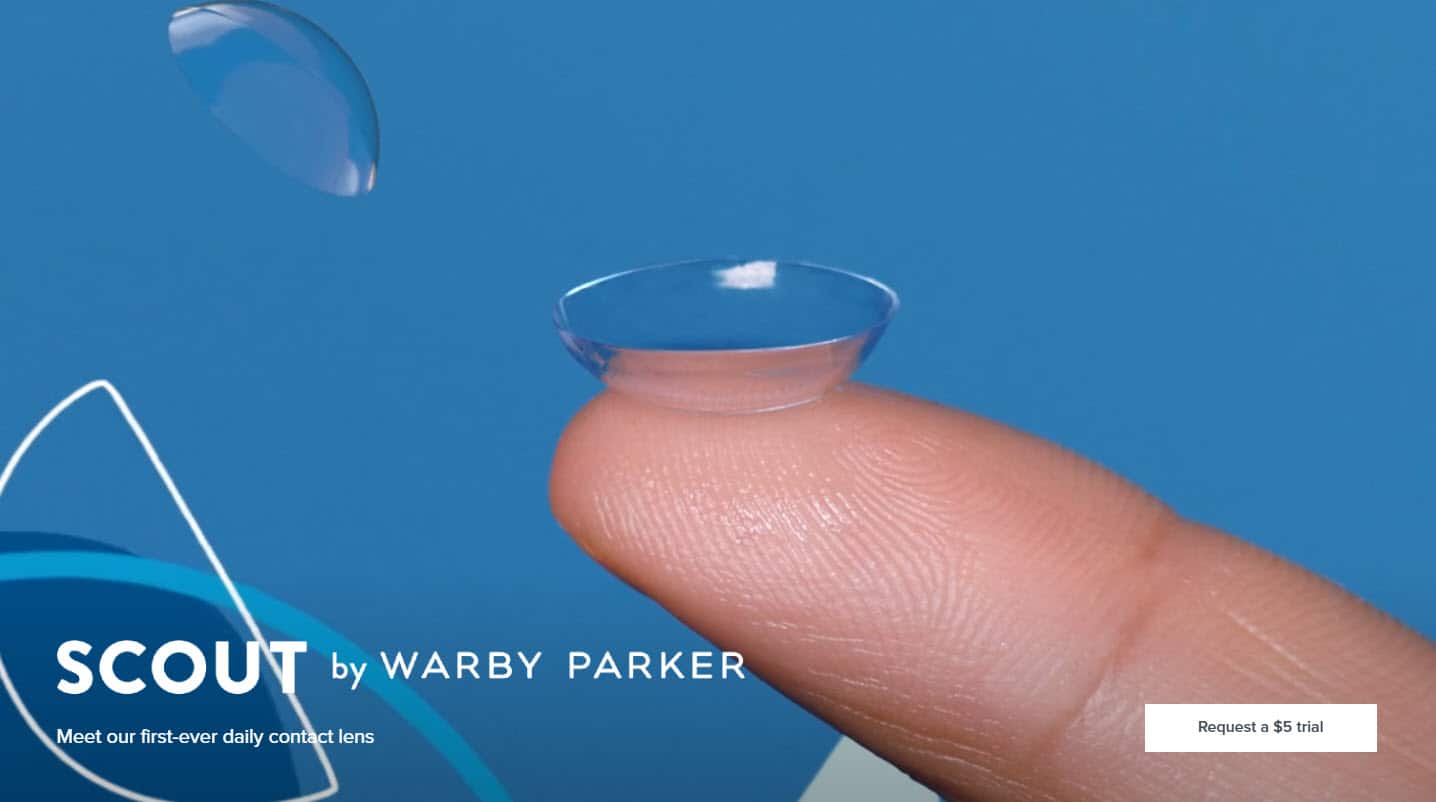 Request a 6 day-day trial for only $5 from Scout by Warby Parker. and shipping is FREE!
Scout is a comfortable, breathable, and affordable daily contact lens—made from a super-moist material that resists drying for lasting hydration and comfort.
Order a 6-day trial pack for only $5—and then receive a $5 promo code that can be applied toward your next eyeglasses, sunglasses, contacts, or accessories order.
If you decide you love them, you can purchase three months of high-quality contact lenses for only $110—that's less than $1.25 a day!