FREE Pack of Dunkaroos at 3 PM EST Today!!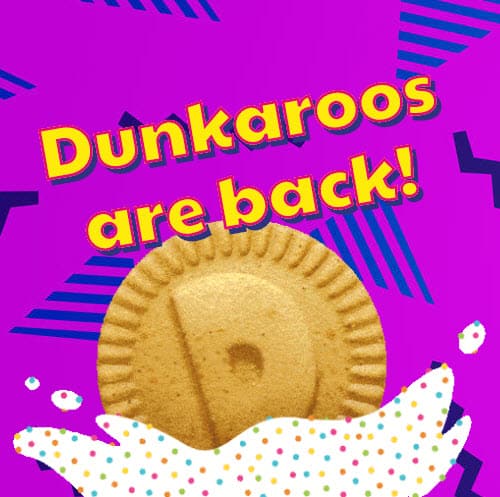 Get ready because you will be able to score a FREE Pack of Dunkaroos at 3PM EST today!!
There will be 5,000 available and they will go FAST. Make sure you are on THIS PAGE and their Instagram account a few minutes before 3 and keep refreshing until the offer goes live! Sorry but it is a little confusing as to where the offer will be!
More Deals You Might Like...