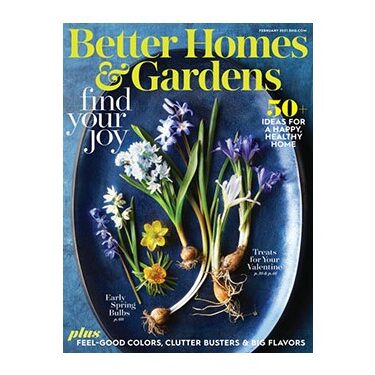 Free Better Homes & Garden Magazine Subscription
Hurry over and request your FREE 2 year subscription to Better Homes and Gardens Magazine. No credit card required and no subscription to cancel!
This home and family service magazine is designed for husbands and wives who have a focal interest in the home and family. It services its readers in the form of ideas, help, information and inspiration to achieve a better home and family. Plus, you may receive other great offers from the publisher of Better Homes and Gardens.
Get Your Favorite Magazines for Free!