Free Suze Orman's Personal Finance Online Course – Make Your Money Work For You
Posted on: September 24, 2015
in
Freebies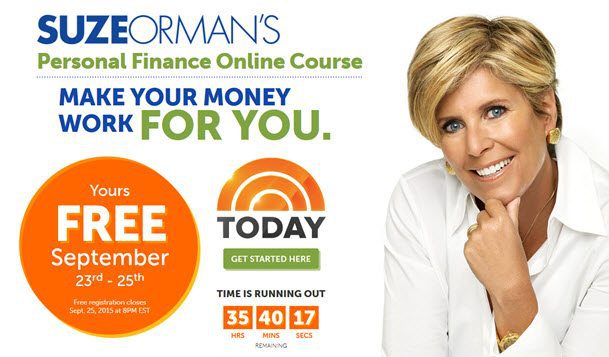 From now until 9/25/15, you can get Suze Orman's Personal Finance Online Course – Make Your Money Work For You for FREE! No credit card required and no subscription to cancel!
To get this deal: GO HERE and click on "Get Started" and a window will pop up with a form to fill out. Enter your information to create an account. You may need to enter code TODAY.
More Deals You Don't Want to Miss...