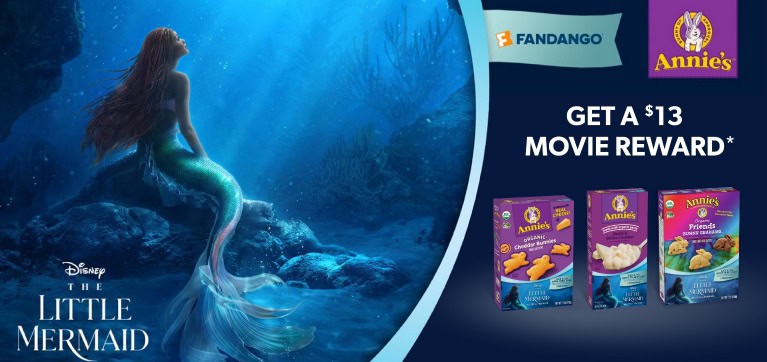 Planning on seeing the NEW Little Mermaid movie!? If so, you are going to LOVE this new rebate offer from Annie's! Using the instructions below you can get two free tickets and possibly more!
Here's how to get this awesome deal:
Purchase 3 in one transaction between 4/23/23 and 6/30/23. You can purchase these at a local store or online at places like Amazon or Walmart. Just make sure they are included on the Annie's specially marked products list.
Snap a photo of your entire receipt showing the qualifying items starred, or for online purchases take a screenshot of your shipping, pickup or delivery confirmation.
Enter your information and submit the image of your full receipt by 7/15/23.
They review submissions within 2-5 business days. Once your receipt is approved, you will receive your $13 Movie Reward via email.
Limit 2 codes per person so you can get two tickets per person. This appears to be per adult so you could possibly submit for more!