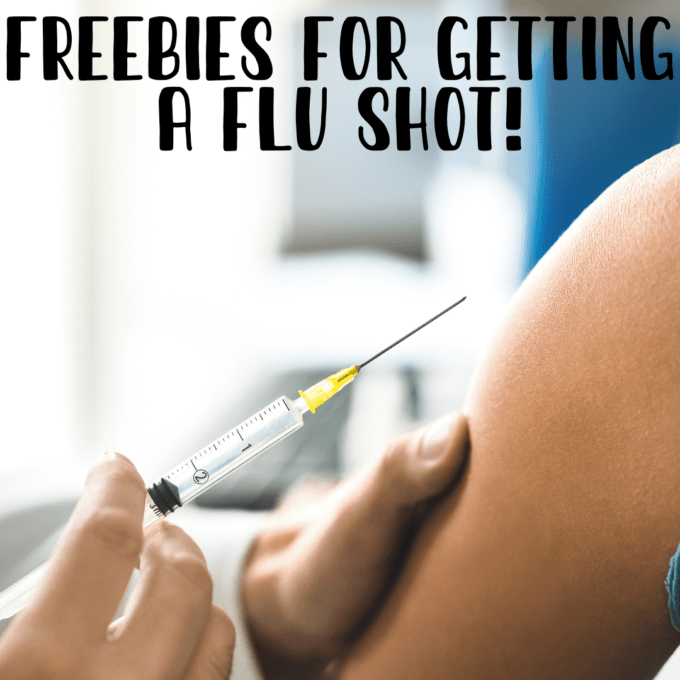 Several retailers are offering FREEbies when you get flu shots at their stores. The cool part is, the flu shots are FREE with most insurance plans!
Here are the freebies we know of…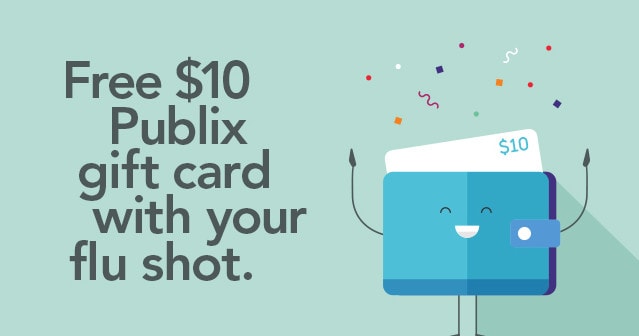 Get a free $10 Publix gift card when you get your flu shot at the Publix Pharmacy. Available now for a limited time. Just stop by anytime we're open. No appointment necessary.
Free $5 off $5 coupon at Target
Schedule an appointment or walk into the CVS at your local Target store to get your flu shot. Get a $5 off coupon for doing so!
No cost with most insurance.
Now you can save time and schedule an appointment before you come in.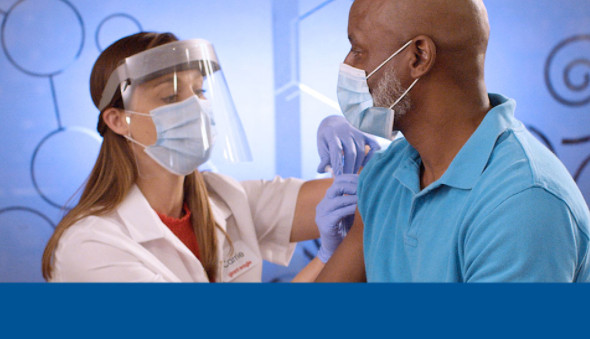 Get a Flu Shot and Get $5 in Free Groceries!
In order to get your flu shot as quickly and efficiently as possible, please see the following information below:
Print and complete the 2020 Administration Retail Form prior to coming to the Pharmacy. If you are unable to do so, forms will be available.
While an appointment is not needed, we do ask that you contact the pharmacy with your desired date and time so we can have your vaccination ready.
Bring your insurance card with you for proper billing.
Bring your Giant Eagle Advantage Card in order to receive the $5 grocery shopping trip reward.
You MUST wear a mask or face covering and adhere to social distancing in order to receive your vaccination.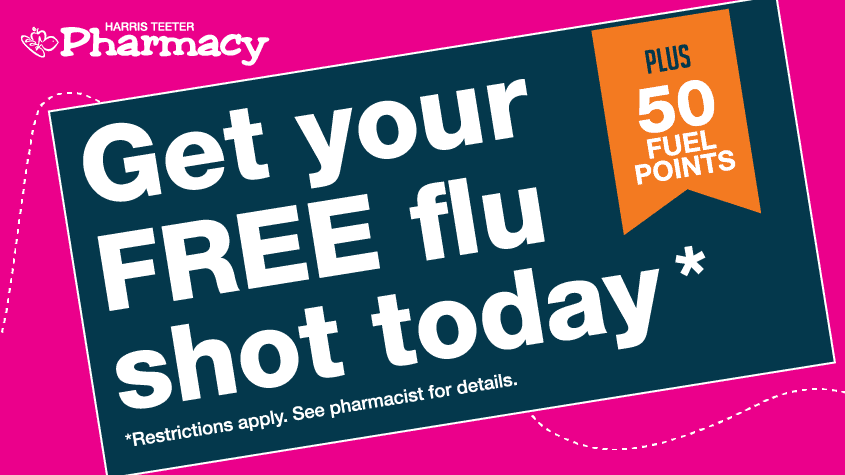 50 Free Fuel Points at Harris Teeter
Get 50 free fuel points when you get your flu shot at Harris Teeter!