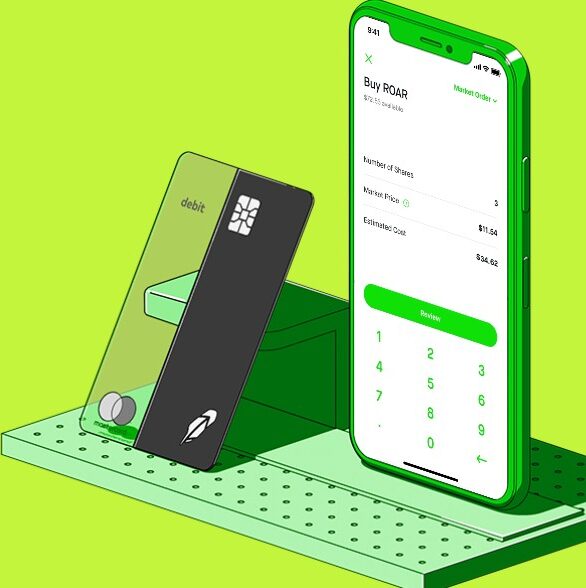 Robinhood lets you learn to invest in the stock market for free. Investment for free. Yes, that is right!
Robinhood believes that the financial system should help everyone, not just the wealthy.
Robinhood cut the fat that makes other brokerages costly, like manual account management and hundreds of storefront locations, so we can offer zero commission trading.
With Robinhood, you can learn to invest in the stock market as you build out your portfolio. Discover new stocks through Collections, track your favorites with a personalized news feed, and more. You can diversify your portfolio by investing in stocks like Apple, Amazon, Microsoft, Tesla or you can start from Penny stocks too.
For a limited time, you can get FREE stock when you create an account and link a bank account. Get a FREE stock from Robinhood here >>
Commission-free trading refers to $0 commissions for Robinhood Financial self-directed individual cash or margin brokerage accounts that trade U.S. listed and certain OTC securities electronically. Keep in mind, other fees such as trading (non-commission) fees, Gold subscription fees, wire transfer fees, and paper statement fees may apply to your brokerage account. Please see Robinhood Financial's fee schedule to learn more.
The free stock offer is available to new users only, subject to the terms and conditions at rbnhd.co/freestock. Free stock chosen randomly from the program's inventory.