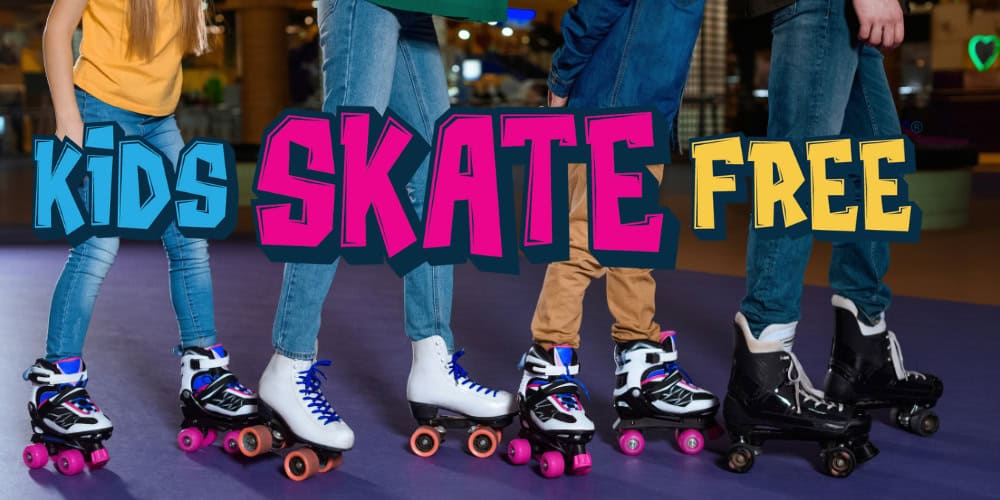 Join the Kids Skate Free program to get free roller skating sessions at a skate center near you!
Simply search by rink name in the keywords field or select your state to find a rink near you. Then click the signup link to view details and register your kids at that rink. Repeat for each kid!
More About Kids Skate Free
The Kids Skate Free program is an exciting initiative that aims to provide children with an opportunity to experience the joy and excitement of roller skating while also promoting physical activity and a healthy lifestyle. This program allows eligible children to enjoy free skate sessions at participating roller skating rinks across the country.
Designed to engage children of all ages, the Kids Skate Free program offers a fantastic platform for kids to have fun, develop their coordination skills, and stay active. By removing the financial barrier that can sometimes hinder access to recreational activities, this program ensures that more children can enjoy the benefits of roller skating.
To participate in the Kids Skate Free program, parents or guardians can register their children on the official website. After completing the registration process, eligible children will receive vouchers or unique codes that can be used to redeem free skate sessions at their local participating roller skating rinks. The program typically offers designated time slots or specific days when kids can skate for free, creating an atmosphere of excitement and camaraderie.
Not only does the Kids Skate Free program encourage physical fitness and active play, but it also fosters a sense of community. Roller skating rinks become vibrant hubs where children can socialize, make new friends, and enjoy shared experiences. These rinks often organize special events, themed skate nights, and even skating lessons to further enhance the overall experience for young participants.
The benefits of roller skating extend beyond physical exercise. It helps improve balance, coordination, and motor skills while boosting self-confidence and promoting a sense of achievement. Furthermore, roller skating is a form of entertainment that encourages children to step away from screens and engage in a wholesome activity that promotes social interaction and creativity.
The Kids Skate Free program has garnered support from various roller skating rinks and communities, bringing smiles to the faces of countless children. It serves as a valuable resource for families seeking affordable and enjoyable recreational options for their kids. By fostering a love for roller skating and an active lifestyle from an early age, this program contributes to the overall well-being and development of children.