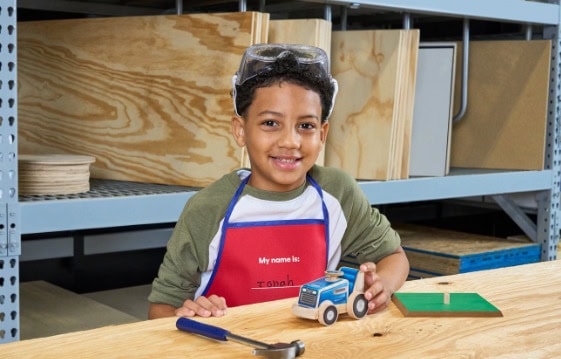 Upcoming FREE Events for Kids at Lowe's!
Looking for a fun and free activity for the kids? Register your kids for a Free Lawn Mower Photo Holder Workshop!
Event Date & Time: June 10, 2023 10:00 AM
Registration for this event is open now!
Your little landscaper's first mower is also a great gift for Dad! This workshop will have kids building their own Riding Lawn Mower toy & photo holder – just in time for Father's Day.
Plus on Monday, June 5 you can RSVP for a Free Tic-Tac-Toe Grill Game Workshop for kids on July 15 in store at Lowes stores too!
The Build & Grow projects are free "How To Clinics" designed for children ages 5-12. We have done these for years and they are a lot of fun!