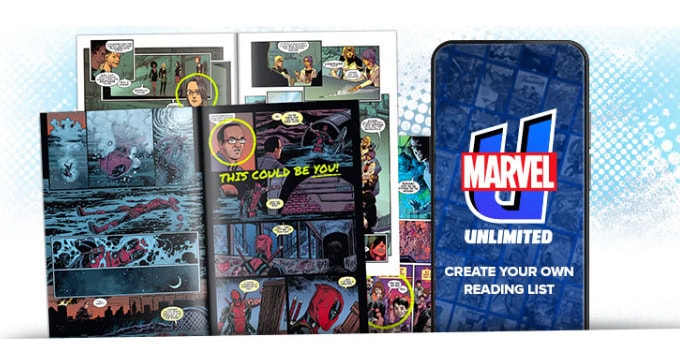 Marvel via Marvel Insider is offering 5,000 Marvel Insider Points for FREE when you follow instruction given below. Exclusions apply.
Join The Marvel Insiders Rewards program!
Then Locate the 'Activities' section and click on "Anniversary celebration 2023 code".
Apply Coupon GODS and submit.
You'll receive 5,000 Marvel Insider Points after redemption for FREE.
If you have a Disney Movie Rewards account, you are already a member you just need to link your accounts to start earning!
By participating in the program, you can earn points that can be redeemed for exclusive prizes, like digital comics and limited edition collectibles. Plus, you'll receive early access to Marvel content, behind-the-scenes looks at upcoming projects, and more.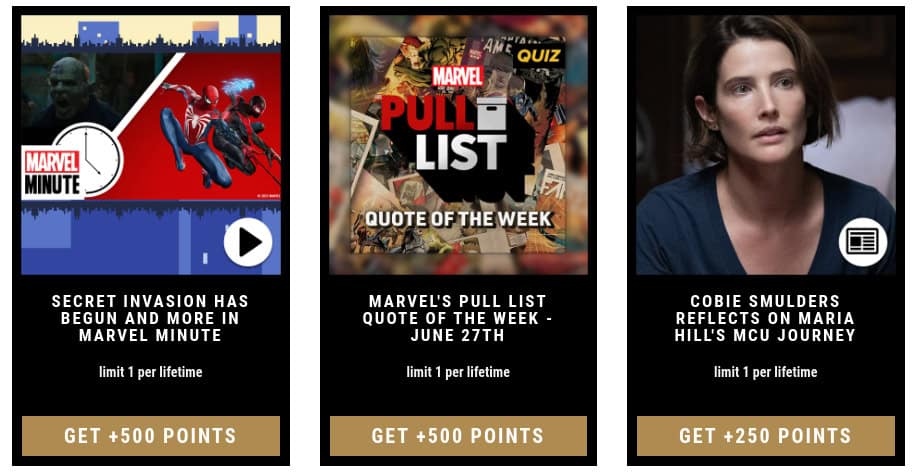 RIght now, there are some easy activites that will earn you a ton of points Combine that with the easy points you get for signing up and you will have 12,000 in no time!
There aren't a lot of great prizes right now but snag these free points now for when they do add some!
What rewards can I get as a Marvel Insider?

Marvel Insiders can redeem for various Marvel rewards such as in-game rewards, digital wallpapers, digital comics, merchandise and exclusive experiences!
Rewards are updated regularly so check the Rewards Page frequently for the latest featured rewards!
Please note that various rewards and prizes will be subject to restrictions (e.g. limited quantities, only available between specific dates) so please read the full reward description carefully before redeeming.
How do I earn points?
You can earn fan level points, redeemable rewards points, and lifetime rewards points (collectively, "Points") in a number of ways including watching the latest videos and trailers, listening to the latest podcast, playing Marvel games, staying up to date on the latest news and more!
Be sure to log into your Marvel Insider account while visiting Marvel.com and check out the Activities page for the current list of activities that are eligible for points. Please allow 5-10 minutes for completed activities to be marked completed and/or show up in your activities history.