Get Up to $30 Back If You Bought Milk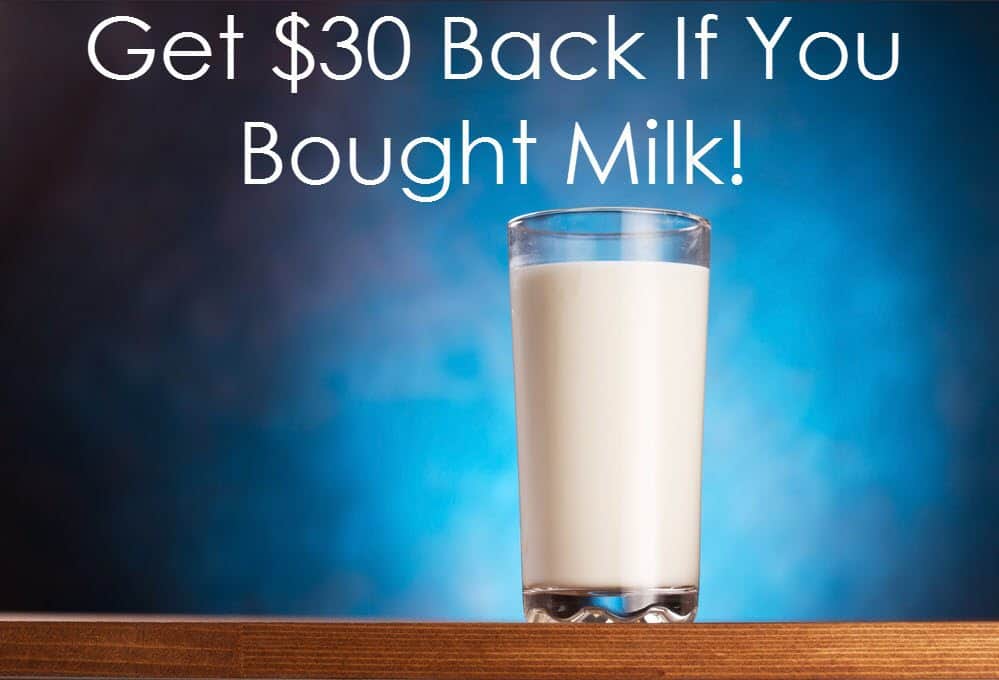 REMINDER – you have until 1/31/17 to file a claim!
If you've made at least ONE purchase of Milk or Milk products in the USA since 2003 and live (or lived) in AZ, CA, DC, KS, MA, MI, MO, NE, NV, NH, OR, SD, TN, VT, WV, or WI, you can get up to $30 Cash Back!
This settlement is about how the National Milk Producers Federation limited the production of milk in order to illegally increase the price of milk and other fresh milk products.
No proof of purchase is required but please do not fill out the form if you never purchased these products!

More Deals You Don't Want to Miss...