More FREE Books to Fill Your Kindle With!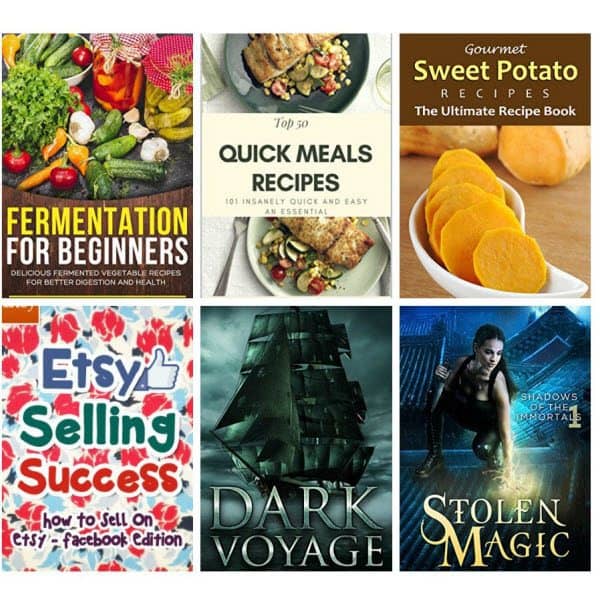 Did you know you can Get Tons of Kindle Books for FREE? You don't even need a Kindle. Download the free Kindle reading app and read on any phone!
Here's 10 free books that are available right now..
Apple Cider Vinegar
Top 50 Quick Meals
Fermentation for Beginners
Etsy Selling Success
Stolen Magic
Dark Voyage
Xoe Meyers Trilogy
Shadows in the Water
Darcy's Ultimatum
Check out all the Kindle Daily Deals and this month's batch of 100 books for $3.99 or less. You can also find all the other Free Kindle Books I've posted and check to see if they're still free!
More Deals You Don't Want to Miss...