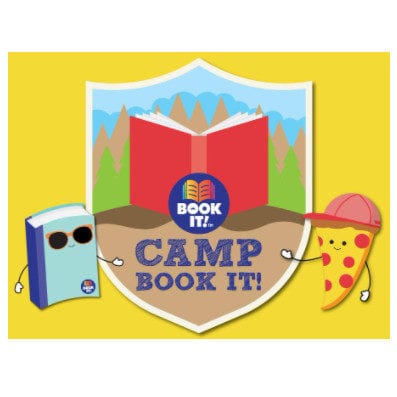 Earn free pizza with Camp BOOK IT!
Want to keep the kiddos reading through summer break? Kids can earn a free one-topping Personal Pan Pizza from Pizza Hut through the first-ever Camp BOOK IT program. What a great incentive!
Parents, join Camp BOOK IT! and keep rewarding your kids all summer long. Track and reward your kids' reading for June, July and August in their digital dashboard. When they meet their monthly reading goal, they'll receive a free one-topping Personal Pan Pizza® from Pizza Hut!
They also share fun activities and book recommendations each week to keep the fun going throughout the summer! Enroll today!