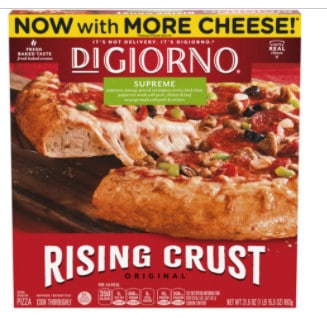 Possible Free Digiorno Pizza During the Super Bowl
When the score hits 3-14, DIGIORNO will tweet a link where fans can enter for a chance to win a coupon for free DIGIORNO Original RISING CRUST pizza.
Once the score changes, the opportunity to enter for a chance to win ends. Fans need to act fast or they might miss out!
Pizzas will be awarded on a first-come first-serve basis, while supplies last. Coupons will be redeemable in early March in advance of Pi Day – which is 3.14 – and valid at retailers where DIGIORNO pizza is sold.
GO HERE to learn more!