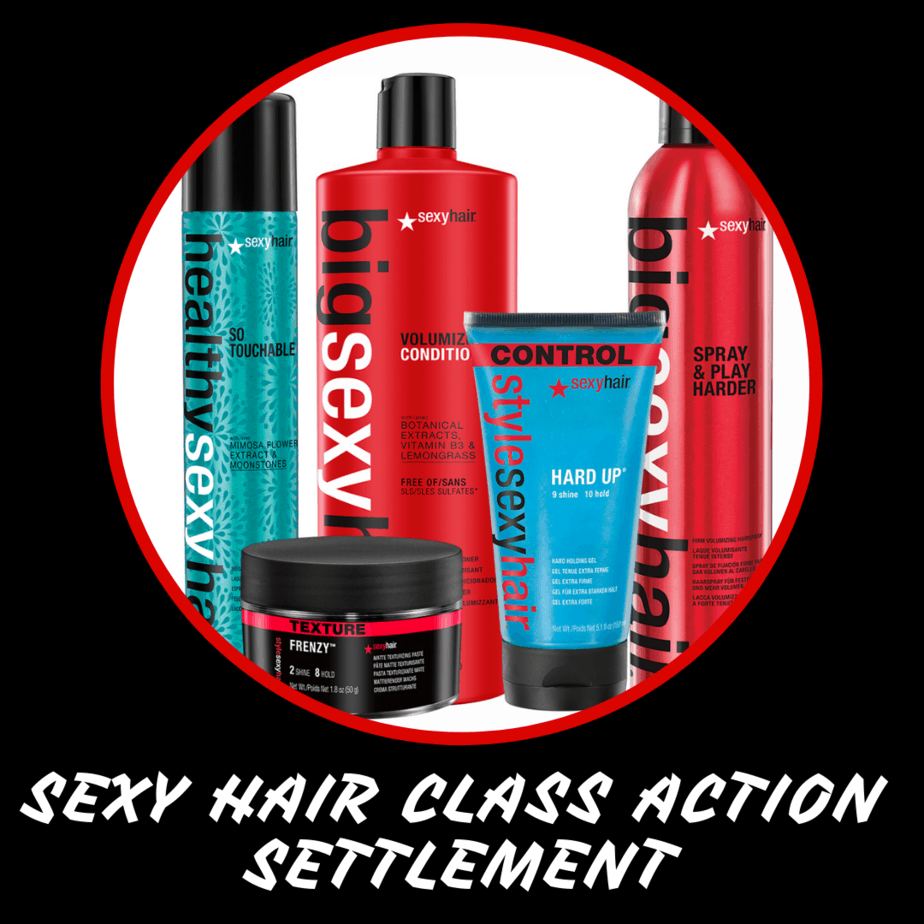 If you purchased one or more Sexy Hair Sulfate-Free shampoos or conditioners, you could be entitled to cash from the Sexy Hair Class Action Settlement.
Eligible products are listed HERE. If you purchased any of those, you may receive $6 per product for all products for which you have proof of purchase. Proof of purchase includes any receipt or product packaging. If you do not have proof of purchase, you may still receive $6 per product, but your benefit will be limited to two products purchased (i.e., a total maximum recovery of $12).
If you received a personalized notice that the records of a retailer indicate you purchased Subject Product(s), that notice included a Claim ID that constitutes your proof of purchase for those purchases. These settlement benefits are subject to adjustment upward or downward depending upon the volume of legitimate claims submitted.
As always, please don't make a claim unless you are eligible.