Those Affected By Hurricane Michael to Get FREE Unlimited Service from Verizon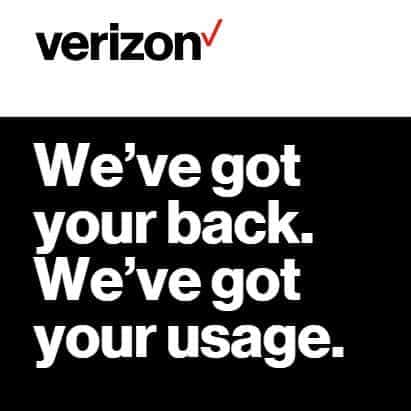 Geez I love Verizon – we moved from Sprint to them a few years ago and I have never regretted it!!
Verizon just announced that all current customers in the counties affected by Michael will receive THREE MONTHS of unlimited data!!! How cool is that???
From what I understand, those that don't have unlimited will automatically have unlimited data from 10/10. Even if you went over during the storm you will not be charged overages. Plus they will be covering your monthly package fee and line charges!!
Those that have unlimited will received a credit monthly for the amount of the package AND EACH line. That is a HUGE savings!!!
These credits do not include device charges and taxes. If you are eligible you should see the offer when you open up the app or GO HERE to check your zip code. If you are concerned I would jump on chat to ensure you are included.
Any bill that is due now will need to be paid. These credits will show up on November, December, and January's bills.
Here's what they said:
Sometimes life throws the unexpected at you, and it could mean using services you didn't plan on using. We've got your back during this difficult time so you can stay connected when it matters most.

Verizon is providing unlimited domestic Talk, Text & Data through 10/31/18 to our active customers in these zip codes affected by Hurricane Michael.

If you have any questions or concerns, don't hesitate to visit a local store or call customer care at 1.800.922.0204.


To Verizon, you are awesome!! Money is tight right now for everyone in this area. Not only did people lose homes but MANY had to throw out food, get extra gas, buy generators, remove trees and more. Those expenses add up – especially when you aren't ready for them. This is a welcomed relief to many right now!
Good job Verizon it is great to see a company step in to help in a massive way!
More Deals You Don't Want to Miss...