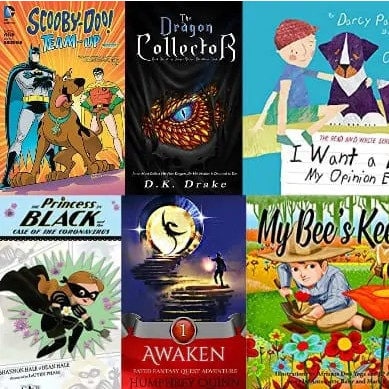 There are always a TON of free Kindle books available on Amazon. Here are the 10 best free Kindle books we see available for today. Make sure to check these top free 100 books on Amazon daily because it always changes!
Simply click the title of the book to be redirected to Amazon to get it for FREE!
FREE Kids Kindle Books
Check out all the Kindle Daily Deals and this month's batch of 100 books for $3.99 or less.
You can also find all the other Free Kindle Books I've posted and check to see if they're still free!
Don't have a Kindle?
Download the free Kindle reading app and read on any phone!
Thanks FCL!