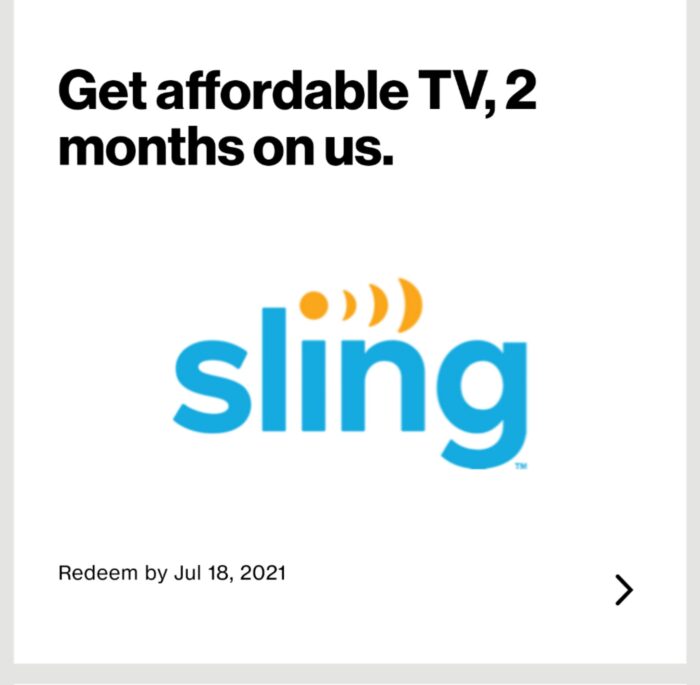 If you are a Verizon customer, there is an offer to try Sling TV for 2 months free. This is for the basic Blue or Orange package. I saw the offer on phone's "My Verizon" app. Logon and scroll down. The Orange package includes ESPN to catch the NBA playoffs!
Verizon customers that do not currently have a SLING TV account can choose one of the following:
Two months of SLING Blue or SLING Orange ($35/month).
Two months of SLING International (one of 14 eligible SLING services, monthly rates vary, up to $35/month).
Three months of SLING Latino — Best of Spanish TV $10/month plus a regional service $5/month (up to $15/month).