Verizeon UP Rewards is currently offering a Free Amazon Gift Card!
We switched from Sprint to Verizon a few years ago and have never looked back. Better coverage for less money. Can't beat that!
One benefit I love is the Verizon UP Reward program. You get bonuses every month just for paying your bill. I have gotten Amazon gift cards, device credits, Uber discounts, and more!
As you can see, I have been building up my device credit. Next time we get a new phone we will be able to save $85 off. How cool is that?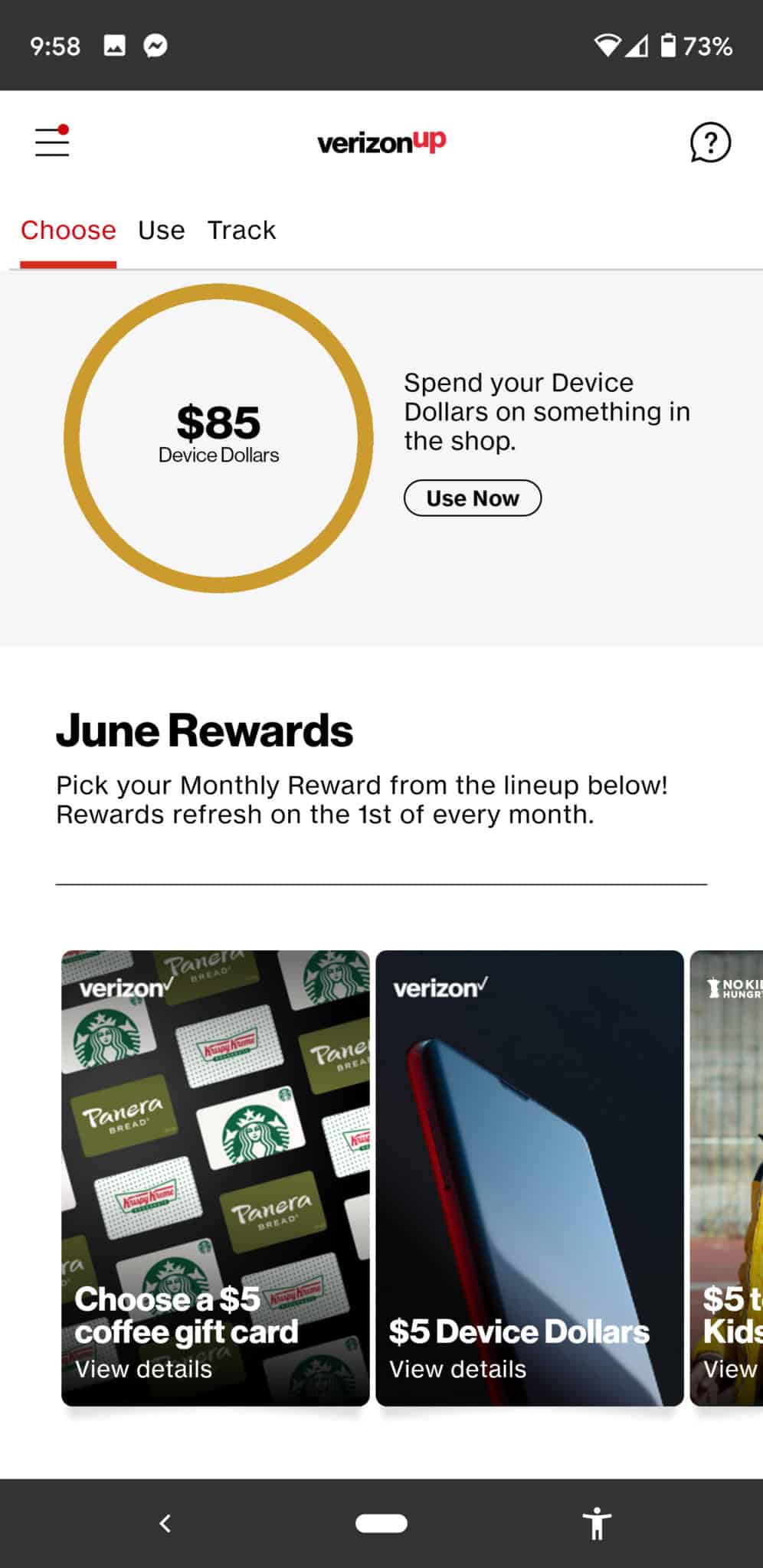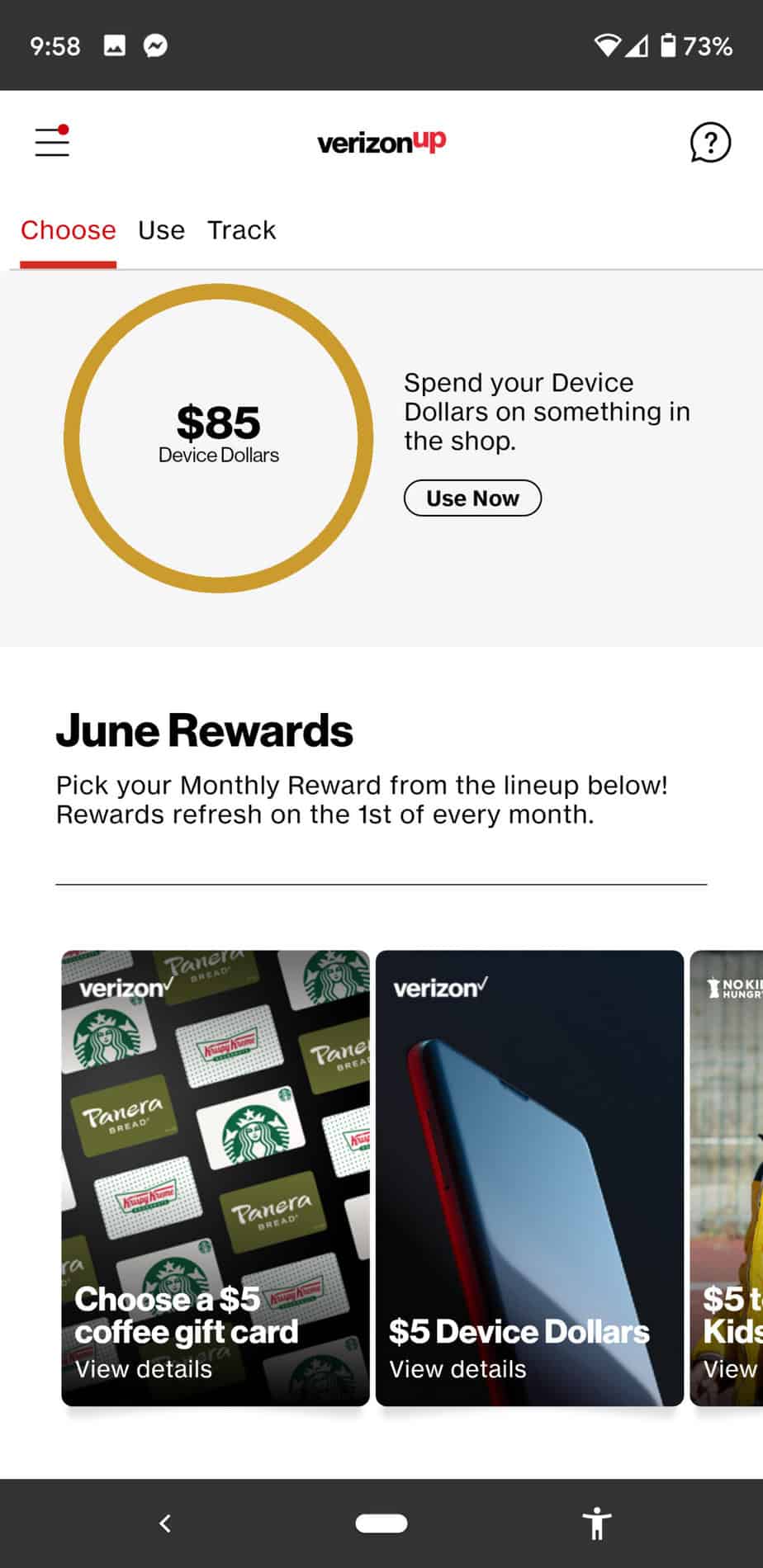 Currently, they are offering a FREE Verizon UP Rewards Offer . Not everyone gets every offer but they are always worth checking for!
You will need the My Verizon App to get this bonus. GO HERE for ios – GO HERE for Android.
More about the UP Rewards program:
Every. Single. Month. Join Verizon Up and get used to being rewarded. Look out for cool stuff like apparel, tech and food—sometimes dropping weekly, even daily. Plus, we've got freakout-worthy concert and sports experiences coming your way.