New Verizon UP Rewards Offer!
Verizon UP Rewards is currently offering select users a Free $3 to $5 Barnes & Noble, AMC, Land's End, Cabela's, or Bass Pro Gift Cards!
To get this awesome freebie:
GO HERE and Login to your Verizon/Verizon Up account.
Click on "See More Rewards" or "Bonus Rewards" to find the offer.
You will need the My Verizon App to get this bonus. Download for IOS – Download for Android.
More About the Verizon UP Rewards Program:
We switched from Sprint to Verizon a few years ago and have never looked back. Better coverage for less money. Can't beat that! One benefit I love is the Verizon UP Reward program. You get bonuses every month just for paying your bill. I have gotten Amazon gift cards, device credits, Uber discounts, and more!
As you can see, I have been building up my device credit. Next time we get a new phone we will be able to save $85 off. How cool is that?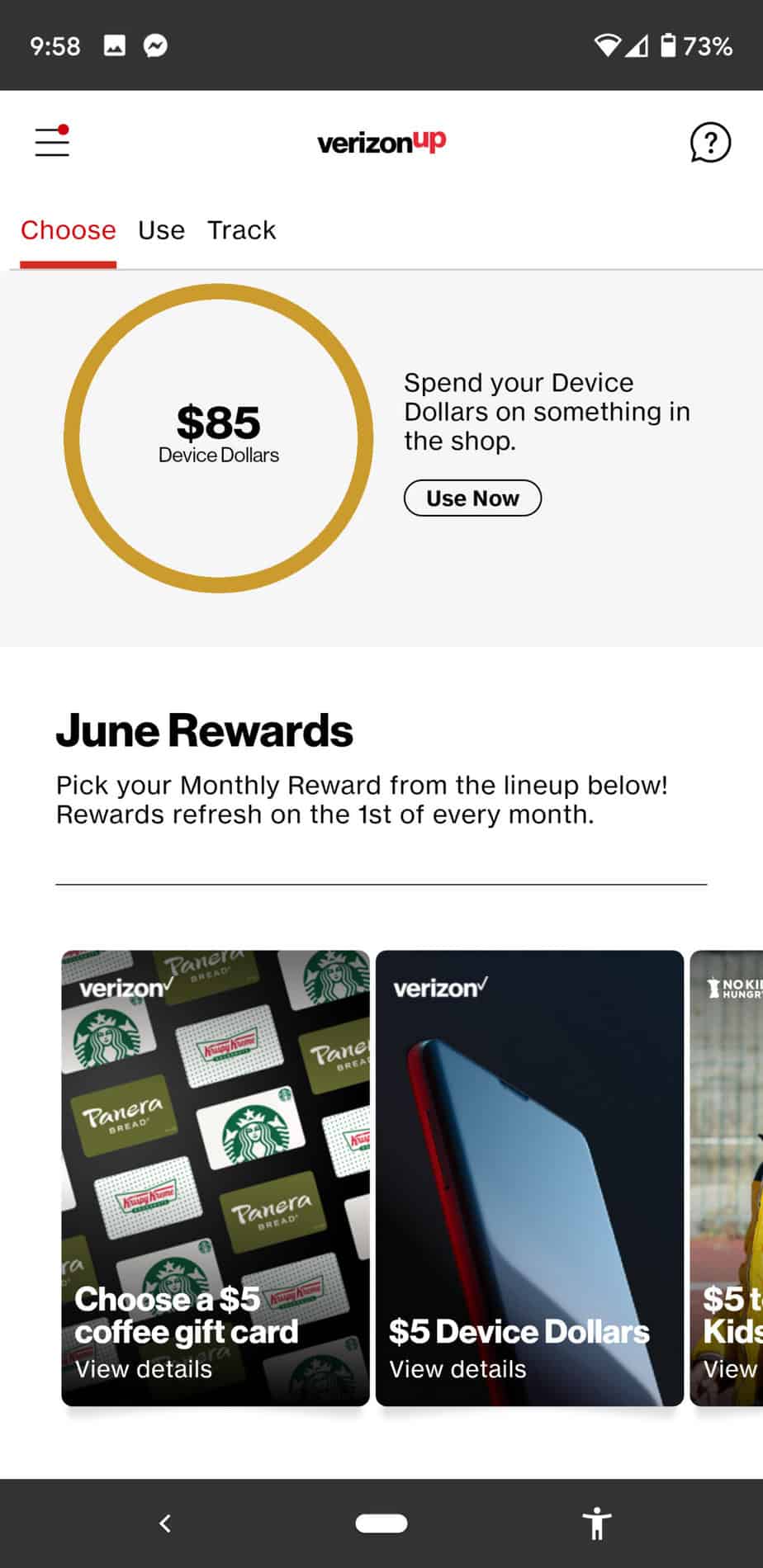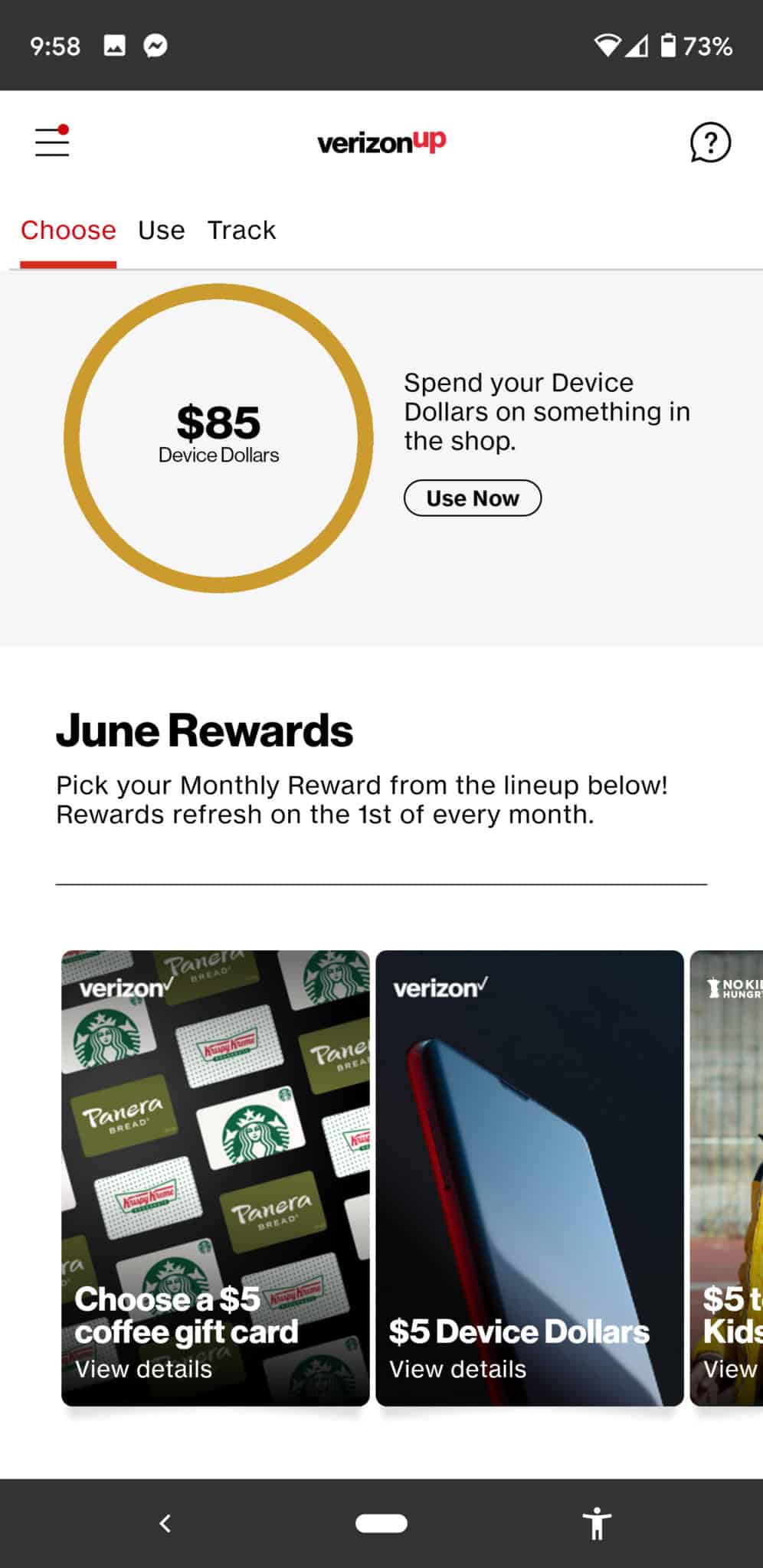 More Great Rewards Programs: