National Cheeseburger Day Freebies & Deals
National Cheeseburger day is on September 18th and several restaurants are offering FREE or discounted cheeseburgers to celebrate.
Many of these offers are for rewards members only so make sure to sign up so you can get lots of restaurant freebies!
Here is our National Cheeseburger Day Freebies & Deals list…
Applebee's – $11 Burger Bundle
Arby's – 50% off on any sandwich for Arby's loyalty program
Burger21 – $5 Cheesy Burgers
BurgerFi – $5 bounce-back offer to those who order a cheeseburger or regular burger on the BurgerFi app through September 19th and September 26th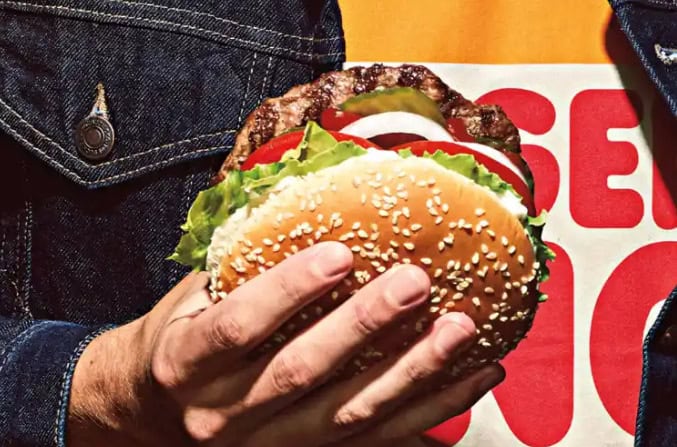 Burger King – Free Cheeseburger with a minimum purchase of $1 from September 17th through 19th for Royal Perk Members
Dairy Queen – $1 off any of the five flavor-filled Signature Stackburgers (excluding combo meals) with the DQ App
Farmer Boys – $2 Big Cheese from 2 P.M. to 6 P.M.
Hamburger Stand – BOGO Free Cheeseburger when you use promo code CHEESEBURGER
Jack in the Box
 – $2 Jumbo Jack Cheeseburger on the Jack app with any in-app purchase
Legends Tavern & Grille – $5 all-day long with the purchase of a beverage for dine-in only
McDonald's – Free Cheeseburger with a minimum of $1 purchase through the McDonald's app
Miller's Ale House – $6.99 Classic Cheeseburger for Raving Fans E-Club members
Mooyah – Get The MDC for $5, with any $5+ purchase for app members only
Shake Shack – Free Cheeseburgers from 11 A.M. to 2 P.M. with promo code SHACK
Smashburger – BOGO Free with the promo code BOGO22, available both in-store and online
The Burger Experience – $5 Cheeseburgers all day
Twin Peaks – $10 cheeseburger and fries that includes a 22 oz. Budweiser or Bud Light
Wayback Burgers – BOGO deal on Wayback's classic burger through the Wayback Burgers app
Wendy's
– Wendy's is offering 1¢ Junior Bacon Cheeseburgers to celebrate National Cheeseburger Day at participating locations!
White Castle – Cheesy 10-Sack, featuring 10 cheese sliders for $9 ($10 in Arizona, New Jersey and New York)
Participation may vary so make sure to call before making a special trip!